(Video) Beef Squashed! Martin Lawrence & Tisha Reunite For 1st Time After Years Of Tension
Posted On : February 2, 2018
The year was 1997, when the world was forced to say 'Peace out' to the cast of Martin. It was a bittersweet time, filled with five seasons of nostalgic 90's memories they'd left on our lives in what ultimately became a cult classic. The end of the season seemed to end abruptly and millions of fans were shocked by that.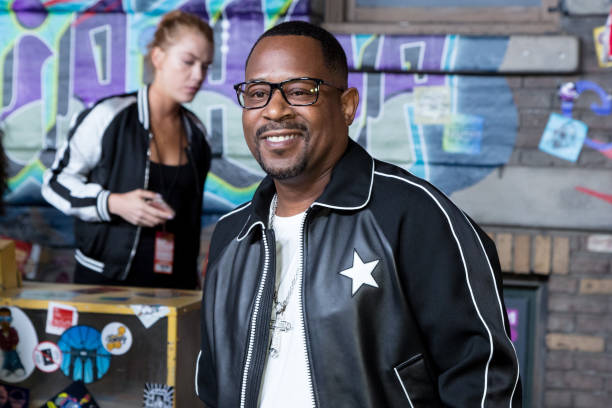 At that time the cast- Martin Lawrence (Martin), Tisha Campbell, Tichina Arnold (Pam), Carl Payne (Cole), the late Tommy Ford (Tommy)- all remained hush about why the show ended. Eventually though, rumors began to surface, that it was due to a long standing beef between Martin and Tisha. They were reportedly constantly arguing on the set. It was said to be a beef that was so bad, that by the last season, Tisha and Martin refused to film together, forcing the writers to get really creative with their storylines.
Well people, guess what? "They're baaaaack!!!' **Scroll down for video**
That's right, after over 20 years, Tisha and Martin have just been publicly spotted together for the first time and they had their co-star/friend, Tichina, were with them too. They were stopped by paparazzi, as they were coming out of Morton's Steakhouse looking hella happy to be reunited. It was a beautiful thing to see, because they had big smiles on their faces- smiles so big, that it looked like the were hiding some pertinent information. That led the camerawoman to ask them about the Martin Show reboot rumors we've been hearing lately. The trio's reaction to that, is what has fans even more excited.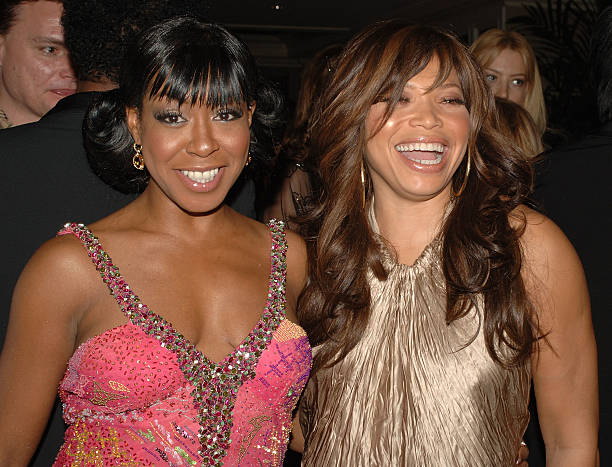 Watch Their Responses About Martin Reboot
Regardless of his outgoing persona on stage and in films, Martin is known for being a far more introverted and reserved type of cat in real life, to the surprise of many. Therefore, when the three of them were asked about the Martin reboot, he kept his answer, or lack thereof, short and allowed his two naturally outspoken co-stars take over.

None of them wanted to give a direct answer, but it was clear to see that something is obviously in the works. What was also evident is that Tisha's and Martin's friendship has evolved now. Tichina Arnold summed that up best on behalf of all of them, when she said:
"Well, within life there's always new beginnings, and there's always change, new plateaus where we have to reach. So we'll see what happens."
Then, in true Tisha Campbell fashion, she interjected and kept it real with everybody, when she spontaneously blurted out "We can't tell y'all SH*T! LOL." Martin just laughed it off and kept it moving. Check out what else they had to say during their rare reunion in the video above.
Rest In Peace Tommy Ford
It's great to see the Martin family making amends, but it's so sad that their good friend/co-star, Tommy Ford didn't get to see this day. May he continue to rest peacefully.