(Video) Braxton Sisters Clap Back At Tamar For Accusing Them Of 'Destroying' Husband Vince
Posted On : March 21, 2018
ILOSM fam,' on Tuesday (2/20/18) we told y'all that word on the Old School curb was that some serious tension was goin' down between Tamar vs. her mother, Evelyn Braxton, and sisters- Trina, Traci, Toni, and Towanda. As of today, three of the sisters have now spoken out to not only confirm that tension, but to also put Tamar in check over her claims.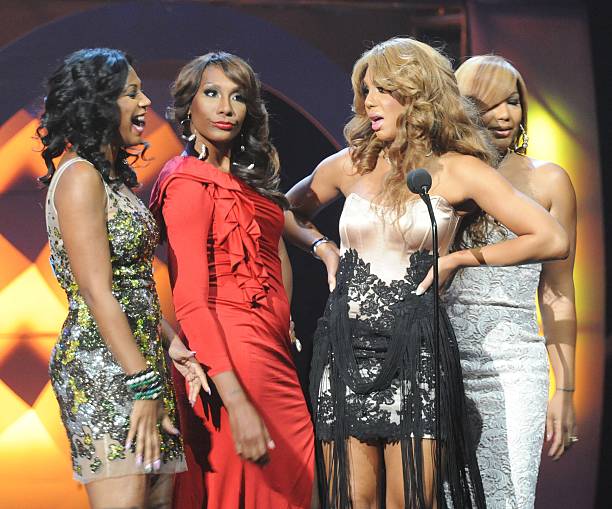 Why Tamar Is Pissed
In case y'all missed why Tamar's heated with her fam,' here's a quick breakdown. As we previously reported, Tamar is reportedly pissed off with Mama Evelyn and her sisters because she thinks the ladies are trying to create "fake storylines," by bashing her estranged husband, Vince Herbert, for the upcoming season of their "Braxton Family Values" show. Tamar reportedly believes her fam' is plotting to gang up on Vince, in order to destroy him and portray him as 'a villain.' It's also been reported, by sources close to the Braxtons, that Tamar is NOT happy her moms and sisters would "stoop so low for personal gain" a.k.a. television ratings. She's also allegedly refusing to promote the show, unless she has final approval of the which scenes -as it pertains to Vince- make the final cut before they air on TV. Now there's this…
(VIDEO) Braxton Sisters React To Tamar
Trina, Towanda, and Traci Braxton are not ones to take Tamar's claims lightly. That's why they decided to speak out to tell their side of the story to TMZ. First, they wanted to give Tamar a wake up call- 'HELLO!'…they're all on a reality show, where they display real incidents that happen in their lives. The Braxtons are letting Tamar and the world know, that just because Vince is Tamar's husband doesn't make him off limits, when it comes to them giving their opinions about him on their show. The ladies also pointed out that when they were having problems and/or going through their own divorces, they not only shared that part of their story on the show, but Tamar had a LOT to say about it ON THE SHOW. Check out their video reaction below:
Tamar filed for divorce from Vince in 2017 and prior to that, there were several reports and/or allegations of cheating, domestic abuse, and side-baby rumors.
Overall, Towanda, Tracy, and Trina make a good point, especially given the fact that Tamar has not even kept much of her and Vince's problems (with the exception of those domestic violence incidents) secret from the public. She and Vince discussed it on their own show, "Tamar & Vince," and she's also discussed it in interviews. So uh….yeah, Tamar's marriage is fair game.
Domestic Abuse Claims & Arrest…
Some of the issues that may arise on the new season of Braxton Family Values are the domestic violence reports. On several occasions, cops were called for 'domestic disputes' between Tamar and Vince. The latest was when the Vince was arrested for "spousal assault" on Christmas day (2017), following a reported altercation with Tamar at their home.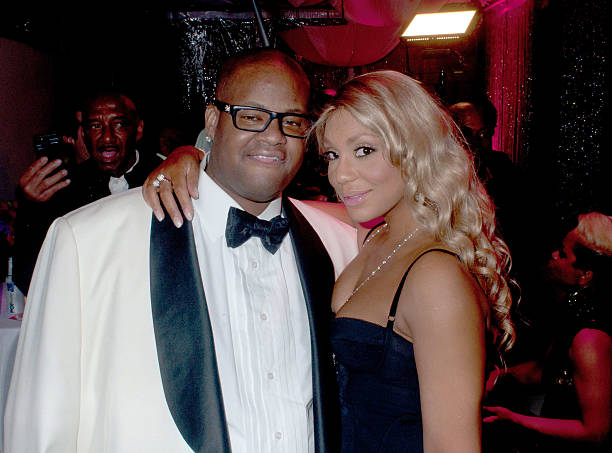 In November 2017, Mama Braxton angrily detailed, on the talk show, "Sister Circle," a separate incident, in which she says she witnessed Vince deliver physical abuse to her daughter. She claimed that she was actually inside the house, with Tamar and Vince, during one of his alleged abusive episodes. Mama Braxton recalled hearing a sound in the house that seemed as if "the elevator was falling." She claims she saw Tamar running from Vince. At the time, she had her grandson in the room with her but she stepped out of the room momentarily to confront Vince. That's when she claims he went off on her:
"I ran back to the room because the baby was in the bed with me," she added. "I was very much afraid for the baby. I put a chair behind the door. I barricaded myself in the room, and held that baby all night long. That's no way, no way, for anyone to live."
Evelyn Braxton also went off about Vince, in a TMZ interview, where she angrily stated, "I don't really have anything to say to Vince, only one thing: Keep his HANDS off of my child!" She had a lot more to say in the video below…

Vincent has denied ALL allegations against him. Tamar has not addressed the recent physical abuse allegations publicly. Only time will tell if any of this makes the cut for next season of "Braxton Family Values."