(Video) Joe Jackson Resurfaces w/Dazed B-Day Wish To Jermaine, But It's Better Than His Last One
Posted On : December 12, 2017
The patriarch of the iconic Jackson family, Joe Jackson, has been turning quite a few heads lately. You see, at 89 years young, he's now become more active on social media than most of his kids and grandbabies. You'd think it would be the other way around, but nope…not when it comes to Papa Joe. The reason he's drawn so much attention to himself is not only because of the fact that even in his older age, the brotha is always sharper than porcupine hair in his classic fashions, it's also because his been seeming a little out of it as of late, understandably so.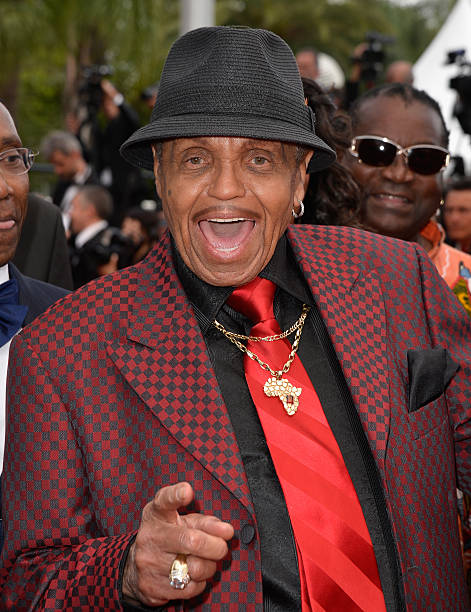 Papa Joe's Previous Video Message Mixup
Many of you may recall our prior story when Jackson sent a get-well video to his grandson, Blanket 'Bigi' Jackson (15), even though he confused him with his other grandson, 20 year old Michael 'Prince' Jackson Jr. In that video, Joe was a little dazed and confused, but still dressed to the hilt nonetheless. He proceeded to tell Blanket to watch himself on those motorbikes- which Blanket doesn't drive, but Prince does– and he also told Blanket he hoped he heal soon from his accident. It was actually Prince who had the motorbike accident, while riding in the rain in Los Angeles, weeks prior to Joe's get-well message.
Joe Jackson's NEW Video Message To Jermaine Jackson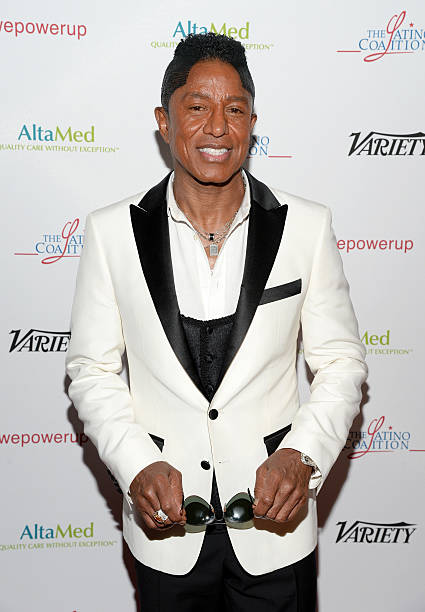 Fast forward to now though, and there was nothing Joe was confused about regarding his and wife, Katherine's, fourth born baby, Jermaine Jackson. The "Let's Get Serious" hitmaker turned 62 on December 11, 2017 and in his Pops' b-day wish, Joe encouraged Jermaine to keep on singing "Let's Get Serious." Then Papa Joe proceeded to cue up his son's song, by commanding his Alexa device to stream the song live in his home, as he got his jam on just like it's 1980 all over again. Check out Joe Jackson's cool birthday message to Jermaine below…
To my dear son Jermaine. A sepcial video message just for you ! Thinking about you today on your birthday. Wishing you lots of health and happiness. Let's get serious.. Lots of love #jermainejackson @jermjackson5 pic.twitter.com/DDUIZPCPVR

— Joseph Jackson (@Joe5Jackson) December 11, 2017
For Those Worried About Joe Jackson's Mental Health & How To Avoid It
The more we see Joe Jackson speak publicly in his golden years, the more we're getting glimpses into his current health and/or mental status. Although he has people on his team taking great care of him at this time, it's also evident that at 89years young (he'll be 90 in July 2018), his mind ain't as sharp as it used to be, understandably so. Let's be real, most of us on here are Old Schoolers, so although some of us may not quite be Joe's age yet, we do have kids, grandkids, and our overall health to think about…
Therefore we, here at ILOSM, have taken the liberty of researching a few brain supplements that can help all of us preserve our memory and mental health for as long as we possibly can. Below are three top rated products that everybody and their mommas have been swearing by, in regards to energy boosts, mental alertness, and brain functionality. We never like to simply take brands' words for their products though. Why? Because being rooted in social media ourselves, we focus on what the thousands of consumers of a particular product are saying about it after they've used it, before we even think about sharing them with y'all. With that said, here are the three top brain boosting supplements we've found thus far, from 1st highest rated, to 3rd highest rated:
1. NEURO-PEAK: 'Premium brain function Support – Memory, focus & clarity formula – Nootropic scientifically formulated for optimal performance – DMAE, Rhodiola Rosea, Bacopa Monnieri, Ginkgo Biloba & More'
2. NEURO-IGNITE: 'Extra strength brain supplement for focus, energy, memory & clarity – mental performance Nootropic – Physician formulated brain booster with Super Ginkgo Biloba, St. John's Wort, & More'
3. HCF: 'Brain Supplement for memory, focus, attention, mood. Increase energy, concentration, clarity, alertness. Improve learning abilities, sleep quality. Neuro booster, Nootropic, with amino-acids and vitamins.'
Joe Jackson looks great and is doing well, but it may not hurt for him to try some type of brain supplement as well. Overall, it's beautiful to see Joe still rockin' his fedoras and suits on the regular and wishing his babies well though. Take us out Jermaine…