Video Shows Bounty Hunters Invade Home, Violently Arrest Family Matters/Disney Star In Underwear
Posted On : April 13, 2018
Former "Family Matters" and That's So Raven" star, Orlando Brown, is lucky he didn't get his head knocked off by some overly anxious bounty hunters on Friday morning (4/13/2018). If y'all know anything about that brotha's personal life, which always seems to make the news, then you know he just canNOT catch a break from legal problems nowadays.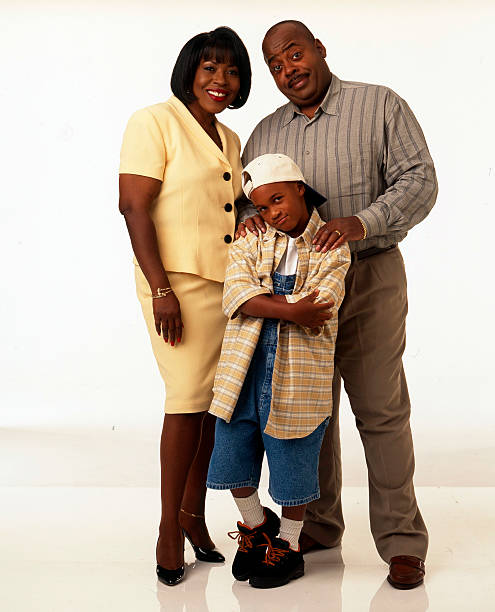 Ever since the 30 year old former child star has been outta the Hollywood limelight for the past few years, he seems to have fallen victim to the 'ex-kid actor syndrome.' You know, the kind that is oftentimes difficult for ex-kid stars to escape, due to various circumstances- some within their control, some outside of it. Anywho, fast forward to today and video has surfaced of Orlando violently being taken down by bounty hunters in his underwear…
Video Of Orlando Brown's Violent Arrest In His Underwear
It was a very hostile situation and Orlando was captured as he apparently tried to hide in a friend's home. Check out the video and the details below:
Via TMZ: We're told the crazy video footage — obtained by TMZ — is from a raid by Lucky the Bounty Hunter in Las Vegas around 6:30 AM Friday. It starts with Lucky and his team trying to enter, but getting pushback from the homeowner, who claims they have no legal right. Lucky tells us he had legal paperwork and warrants so they were allowed to enter the home and look for Orlando … so they made it happen by force. After an intense search, they found Brown hiding in a bedroom closet in a t-shirt and boxers and made the arrest. […]

The owner of the Vegas home tells us he was letting Brown stay there as a favor for a music producer neighbor, but he got concerned about harboring Brown when his fiancee showed up Thursday night … saying he was a fugitive.
The home owner is reportedly also pissed off because although he harbored a fugitive, he says the bounty hunters entered his home illegally, damaged his door, and injured his shoulder during the fiasco. He also says he will definitely be contacting authorities over this one.
Why Bounty Hunters Were After Orlando
Orlando reportedly had a warrant for his arrest due to skipping his March 2018 court date for the January 2018 assault charge he caught for allegedly hitting his girlfriend. Oh, you didn't hear about that one? Well, that was yet another hostile incident involving the "Family Matters" kid.
As we previously reported, Orlando was arrested, along with his girlfriend's mother, on January 18, 2018, for a heated altercation reportedly involving his girlfriend and his mother. The alleged incident went down at his apartment in Barstow, California, according to a police report obtained by People. The dispute happened around 8 a.m. and when the cops arrived, they took Orlando into custody for unrelated reasons:
Via People: When officers conducted a warrants check on all the individuals, they found an active arrest warrant for Brown from the Torrance Police Department stemming from charges in 2016 including an alleged battery charge, resisting a peace officer and possession of a controlled substance. Brown was booked into the San Bernardino County Sheriff's Department Barstow Jail for those charges. His bail was set at $25,000.
During the time of his January arrest, another thing that caught our attention, was that Orlando actually looked like he was happy as hell to be in jail, based on the way he was cheesin' it up for the camera that new mugshot…
By the way, in case you're wondering why his girlfriend's mother was also arrested at the same time as he was in January, here's why: When cops arrived to Orlando's apartment and ran a search on his girlfriend and her mother, Tanya Henson, they found that Ms. Henson had an outstanding warrant as well. Therefore, she too, was dragged right on down to the San Bernardino police station along with her daughter's man, Orlando.
Laaaawd….hopefully Orlando, his girlfriend and her moms can all make some forward progression in every level of their lives soon.