Vintage Entanglement: Bobby Womack Got Shot For Sleeping With Daughter Of His Celebrity Friend
Posted On : September 16, 2020
Bobby Womack seemed to have lived a reality show of a life so to speak. It was filled with some really tumultuous and/or strange events. It's so bad that he should have created a movie about his life, well Bobby Womack did write a book about it, so that was good enough.
In his book, "Midnight Mover," he revealed that he not only betrayed his music mentor/close friend when he married his friend's wife, he also admitted to sexing his friend's daughter! The friend whom Bobby stabbed in the back is none other than…
He Betrayed His Mentor, Sam Cooke…But There's More…
The legendary Sam Cooke! Bobby confessed that just 3 months after his good friend, Cooke, died after having been shot to death by a hotel manager, Womack married Cooke's wife, Barbara.
As if that wasn't lowdown enough, he admitted to sleeping with Sam and Barbara's teenage daughter, Linda (she was about 18 at the time). Here's what Bobby wrote about how they eventually got caught in the act by his wife: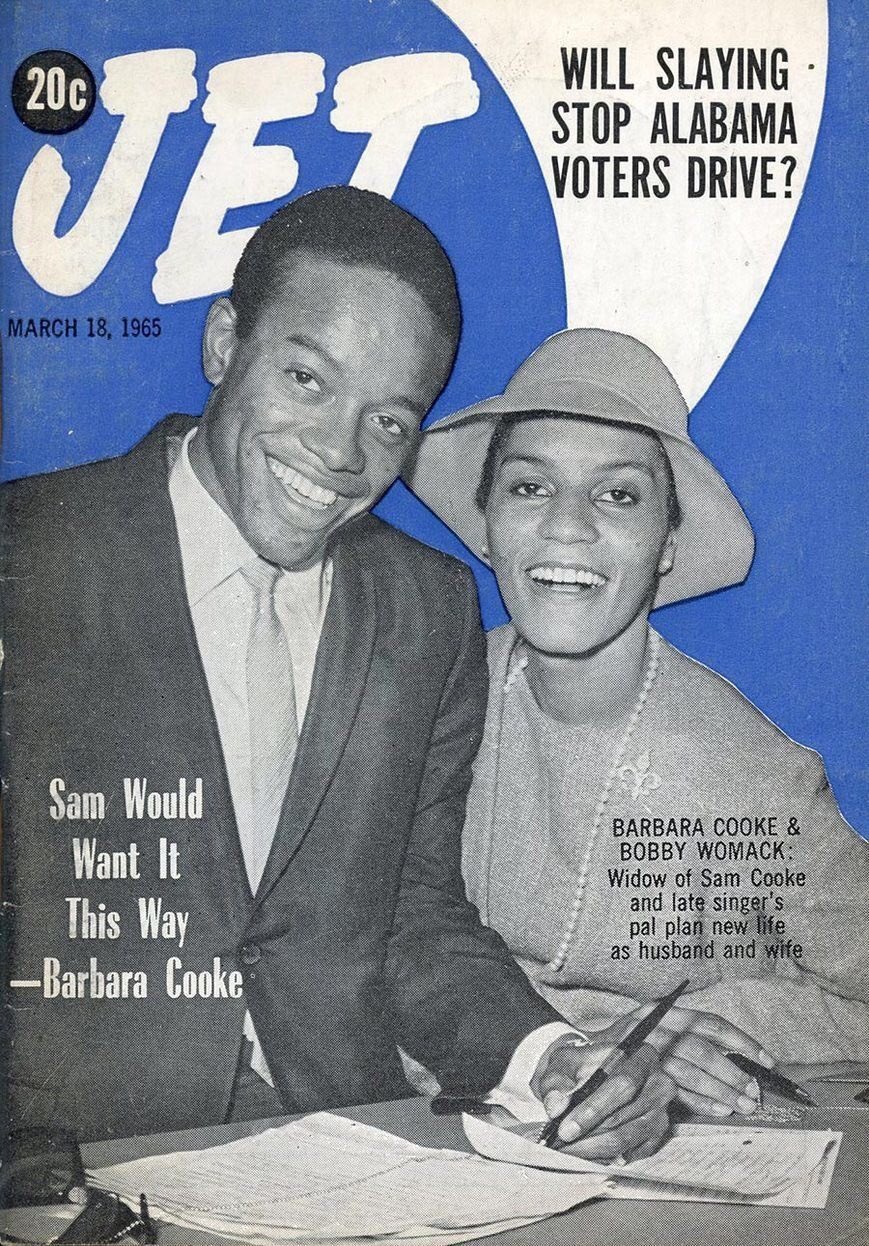 "I'm lying there kissing Linda and the light comes on — 'You dirty fu**ing bastard. What are you doing with my daughter?' It was Barbara."
After that, Barbara shot Bobby with a .32 pistol and it grazed his scalp as he was running out of the house and into the garage. That is why they abruptly divorced in 1970. Barbara and her daughter never spoke again. [Sources: "Midnight Mover" book; Rolling Stone]
How did Bobby Womack fill about betraying his friend, Sam, and marrying his widow…then ultimately sexin' up his wife and Sam's daughter? :
"That was all really fu**ed up," said Womack.
That was just foul on so many levels, wasn't it?!!
Mr. Womack was one of the baddest blues legends in the game, and for that, we will always honor him for his contributions to music. What would music have been without songs like "Across 110th Street," "If You Think You're Lonely Now," and "Harry Hippie?" Those songs are still CLASSICS to this day that cannot be denied.
Now as far as Mr. Womack's  personal life, yeah he did some jacked up stuff to the folks he loved, but it just goes to show that celebrities are no different than us regular folks- they are perfectly flawed human beings. May Bobby Womack and Sam Cooke continue to rest peacefully.
-ILoveOldSchoolMusic, old school news with a new point of view
*SIGN UP FOR OUR EMAIL UPDATES SO YOU NEVER MISS ANY OF OUR STORIES*