"What You Won't Do For Love" Singer Bobby Caldwell Trending On Social Media For Hilarious Reason
Posted On : December 13, 2017
When we first saw Bobby Caldwell's name pop up on the side of Twitter feeds on Tuesday (12-12-17), most of us, here at ILOSM, were like 'Why in the hell is Bobby Caldwell a trending topic?' Thankfully, it wasn't for a bad reason, but rather a quite chuckle-worthy one.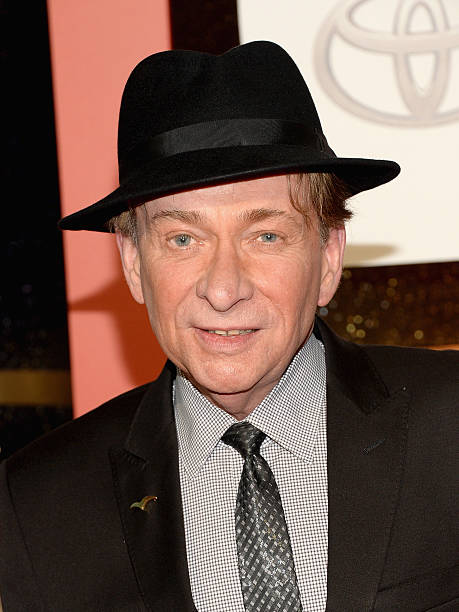 For several decades now, many of us Old Schoolers have been jammin' to Bobby Caldwell's classic hits, "What You Won't Do For Love," Open Your Eyes," and more. In fact, if you're like me, you probably still have it in regular rotation on your playlist. At any rate, the decades long vibe sessions with Caldwell, didn't stop thousands of folks from discovering a surprising revelation about him this week.
Why Caldwell Is Trending
Twitter-verse had a collective 'Whaaaatchu say?!!' moment, when folks everywhere began posting their surprise of just learning, after all these years, that Bobby Caldwell is a White dude. Not that the color of his skin matters to most of his fans…but, well, it matters to most of his fans. Why? Because many of them simply assumed- based on his soulful sound for the past damn near 40 years- that he was a Black man.
The mix-up is understandable for those who never got a chance to see Bobby Caldwell perform live. During his reign, there was no social media and his music videos were far and few between. That only left folks with his album covers, which he, along with his record label(s), strategically kept his photo off of the front covers of for the most part.
Fans Sound Off After Finding Out He's Not Black
So that brings us back to the new revelation by many in the year 2017, LOL. To say that some of the Twitter comments were hilarious is an understatement. Check some of 'em out below…
this tweet from Joel was the moment I found out that bobby caldwell isn't black and now I can't think about anything else https://t.co/oXkYkXaROU

— Wesley (@WesleyLowery) December 12, 2017
You mean to tell me this whole time growing up in my childhood that Bobby Caldwell was a white boy??? pic.twitter.com/4eX8ba2Qlu

— Mans Not Hot Ent (@Just_JayyTee) December 12, 2017
The dude that sang "What You Won't Do For Love" is Bobby Caldwell…He is white. I'm shook. Just knew he was a fine chocolate man w/ curls.

— what we not finna do… (@simoneeee97) December 12, 2017
— what that D[ata] do (@meadowlion) December 13, 2017
Bobby Caldwell just did THIS to all o' we pic.twitter.com/adZCrgow9b

— maxine bailey (@mj7757) December 13, 2017
Half my timeline is like, "Bobby Caldwell isn't black?!" pic.twitter.com/EOa9XJRzpu

— Genie Lauren (@MoreAndAgain) December 12, 2017
Bobby Caldwell is white.

Today is cancelled. We'll start over tomorrow.

— Morgan Jerkins (@MorganJerkins) December 12, 2017
i'm delighted people are still discovering bobby caldwell isn't black. i found out in, like, 2008. https://t.co/htOR2zZ885

— Joel D. Anderson (@byjoelanderson) December 12, 2017
Bobby Caldwell even had a lil' fun with all of the ruckus about his race on Twitter…
bobby caldwell just found out he wasnt black in 2013, so pic.twitter.com/ufQODKBE75

— Brokey the Christmas Heaux (@brokeymcpoverty) December 12, 2017
Poor Bobby Caldwell pic.twitter.com/7PAZ7XrC0H

— Dana White, Reluctant Synclaire (@dswhite7) December 12, 2017
Other Soulful White Singers Who Had Us fooled
This also reminds us of one of our prior articles, titled '6 White Soulful Singers We Once Thought Were Black.' Here are a few other 'blue-eyed soul singers' we love…
Teena Marie
Y'all know there is NO way we could have a list like this without including our sista from another mista, the late Teena Marie. There is no denying that she had soul running all through her veins, but she definitely had everybody fooled when she first came out. When her first album
Wild and Peaceful
released in '79, her picture wasn't on it, so everybody thought that the female singing the duet with Rick James, "I'm A Sucker For Your Love" was actually Black, but SIKE she wasn't, and we learned that when she and Rick made their first appearance together on
Soul Train
that same year.
Michael Bolton
Did you think Bolton was Black when you first heard him? Yeah he may look like a rocker, which he actually was in the 70's with his band, Blackjack, but his biggest success didn't come until he switched genres and let that soul out. Now you know you gotta be a bad White dude anytime you can tackle songs like Otis Redding's "Sitting On The Dock Of The Bay," Percy Sledge's "When A Man Loves A Woman," Ray Charles' "Georgia On My Mind" and still hold your own.
Michael McDonald
Michael McDonald! First of all, not only did I think he was Black when I first heard him, I thought every last one of his original band members in The Doobie Brothers were actually "brothas" too. I know I can't be the only one who thought that. "I Keep Forgettin," "What a Fool Believes" (with The Doobie Brothers), "Yah Mo Be There," "On My Own" (with Patti Labelle)…I could go on and on, but you get the point. On the outside Michael looks like he will open his mouth and start singing a classic Kenny Rogers country song, but I guess that's why we shouldn't always judge a book by it's cover. Michael has soul!
Lisa Stansfield
Lisa is the truth and whenever her song used to come on, all I remember hearing was all of the ladies belting out "Been around the world and I-I-I…I can't find my baby, I don't when, I don't know why…why he's gone away, and I don't know where he can be, my baby , but I'm gonna find him…." That was like the female anthem in the 80's…LOL. But then I remember when her video starting airing on Video Soul and everybody was shocked. Our R&B soul sista was White. Her music was the bomb though. Shout out to Ms. Stansfield, who is still performing and doing her thing by the way.
Jack Sheldon
How many of you loved watching
Schoolhouse Rock
? We loved hearing the singer sang "Conjunction Junction" and he made learning about The Constitution cool when he sang "I'm Just A Bill." Here's the kicker though- He's White! Now I know we all just KNEW he was a Black man from around the way, but nope, Jack is a Caucasian jazz and bebop singer. We learn something new everyday, don't we?
Like we always say I LOVE OLD SCHOOL MUSIC family, soul music doesn't have color, it simply has SOUL.