Whitney Houston's Best Friend And Rumored Girlfriend Robyn Crawford Writing Tell All Book
Posted On : April 22, 2019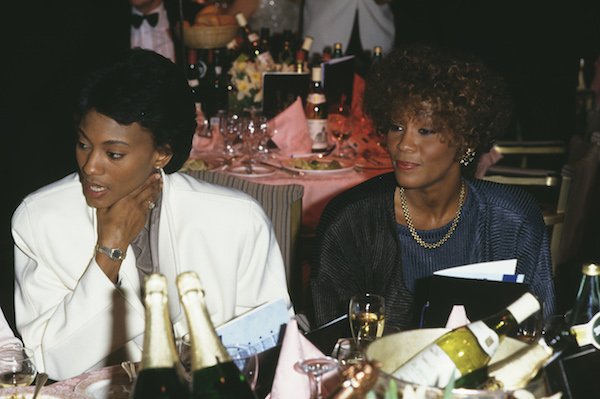 After years of speculation, the best friend and rumored lover of Whitney Houston is ready to reveal all on her life with the late singer. Robyn Crawford will break her silence for the first time in a book called, A Song For You: My Life With Whitney Houston.
Their "Complicated" True Story
According to the book's synopsis, A Song For You, will tell the "complicated story" of Robyn's life with Whitney.
"Since Whitney's death in 2012, that trusted and loyal friend, Robyn Crawford, has stayed out of the limelight and held the great joys, wild adventures, and hard truths of her life with Whitney close to her heart. In A Song for You, Robyn breaks her silence to share the moving and often complicated story of her life and relationship with Whitney."
Crawford's book, which is described as a Biography/Autobiography, will chronicle Crawford's and Houston's first meeting as teenagers in the 1980s. Fans will hear her first hand account of being by Whitney's side at the recording of her first album and ultimately her world wide pop domination.
Crawford accompanied Houston on her countless sold-out tours and was with her on the set of The Bodyguard. She was also witness to Whitney's tempestuous marriage to Bobby Brown, and the birth of her only child, Bobbi Kristina. 
Brown Believes Crawford Could Have Saved Whitney's Life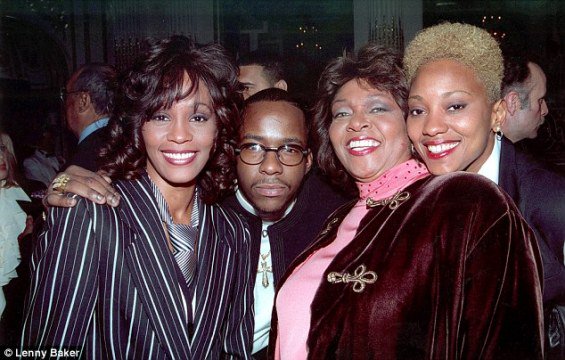 Crawford has been notoriously private about her life with Whitney. 
"Robyn loved Whitney," says Whitney's longtime agent Nicole David. "She was also very young and probably not equipped to withstand the slings and arrows. Do I believe it was a sexual relationship as well? I believe it was."
Houston's ex-husband, Bobby Brown, also addressed the rumors her and Whitney were lovers in 2016. He claimed Houston was bi-sexual and was afraid to share her feelings about Crawford with her family. He added that if Crawford was still in her life, Houston would be alive.
"I really feel that if Robyn was accepted into Whitney's life, Whitney would still be alive today. She didn't have close friends with her anymore."
Houston's Family Allegedly Wanted To Hire A "Thug" To Scare Crawford Away > > >