Who Knew Ron Isley, 77, And Young Wife Had 11 Year Old Kid? He's Cool Like Ron Too
Posted On : January 21, 2018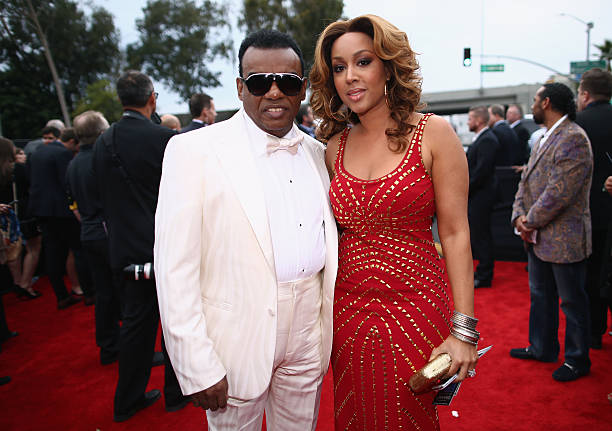 Ron Isley (77) is one of the coldest soul singers to ever grace the music game. He's also experienced a lot of highs and lows throughout his 64 years in the business. He's loss some of his brothers, had kids along the way, divorced his longtime wife/singer Angela Winbush, suffered health setbacks, married a new wife, had another child- a son, went to prison, and bounced back like he never left…in that order.
When Ron Isley married his then 28 year old bride, Kandy Johnson-Isley, he was 64 and many were pretty surprised because of their age difference. The year was 2005, when Mr. and Mrs. Isley recited their vows to each other in a fairytale style wedding. Little did anyone know, the following year, in September 2006, Ron would be sentenced to 3 years in federal prison for tax evasion. To make matters worse, Kandi was very pregnant with their son at the time of her man's sentencing.
During that bittersweet time, fans were concerned for Ron, wondering if he'd actually make it through his entire sentence, while the Isleys' families were probably worried about Kandi and their unborn son's wellbeing, due to the stress the tax issue had caused.
Well people, in the words of Sanford & Son's "Aunt Esther": "HALLELUJAH!!" because Ron, Kandi and their son, Ron Jr., may have had some bumps along the way, but they made through. Now that we're all caught up on the challenged circumstances Ron Isley Jr. was born into, meet the swagged out offspring of 'Mr. Biggs' below…
Introducing Ron Isley Jr.
Check out a few recent shots of Ron Jr. chillin' with his moms at the Liberty Bowl halftime game, where The Isley Brothers performed and also gearing up for his first day of 6th grade…
https://www.instagram.com/p/BmvjeS_gzcM/
He's growing up fast and given the fact that BOTH of his parents can SANG, the suspense is killing us on whether or not Ron Jr. has inherited those same traits.
https://www.instagram.com/p/Bckx9PhAEVp/
Will we be seeing a 'Mr. Biggs Jr.' in the future? Only time will tell…but no pressure Ron Jr., because those are some big shoes to fill.
Ron's Wife Explains What She Really Loves About Him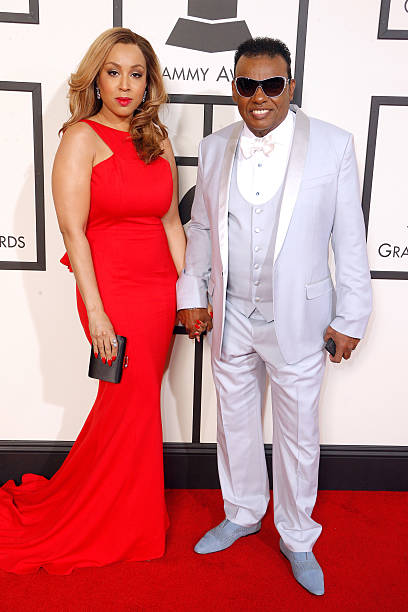 We previously reported that Ron and Kandi did an interview with KTVI, in which Kandi explained why she married Islay. So just in case y'all are starring at their photos wondering how that May/December romance has lasted so long, here's what Mrs. Isley had to say:
Kandi Johnson Isley: "He's [Ron Isley] a GENTLEMEN! I mean, you're talking about romance, he puts the 'R' in romance…from fine dining, to treating a woman like a man should, with respect. As we developed a relationship, we had a lot of things in common and Ronald…even though he's older, he's young at heart."
And there ya' have ILOSM fam'…another Old School fun fact about one of our favorite soul legends. Thanks for reading.