Don't Let The Pretty Face Fool You, Sade's Arrest Record Will Stun You
Posted On : March 7, 2017
The 59 year old singer, Sade, has lived her entire career as somewhat of a recluse. So much so that her friends, nicknamed her 'Howie' back in the day, which was short for Howard Hughes-the billionaire businessman who was a well-known recluse with obsessive compulsive disorder.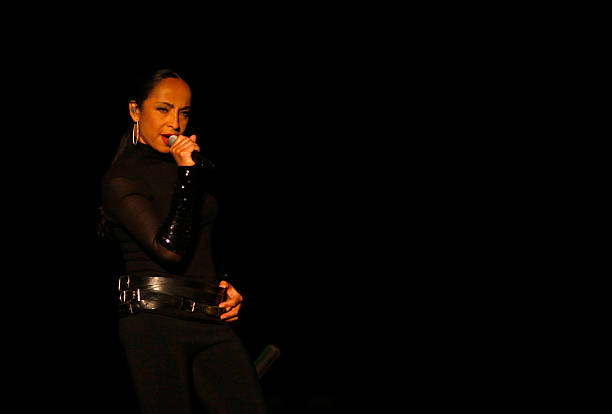 Because of the "Cherish The Day" songstress' private life, many never knew about the time she got arrested and banned from an entire country for about 4 years! Turns out Sade and her then boyfriend/father of her child, Bob Morgan (a Jamaican music producer), had a real life 'Bonnie and Clyde' moment with Jamaican police.
Sade started dating Bob in the 90's and in an effort to connect with her daughter's and her man's Jamaican side, Sade moved to Jamaica for a while. On February 27, 1997, the "Is It A Crime" singer committed a 'crime' when she 'smoothly operated' her vehicle in, what police described as, a high speed chase. Yep, you read that right, Jamaican police reported that Sade was driving with her man in the passenger seat, and when police tried to stop her for speeding, she sped up in an alleged effort to lose them. Long story short, they eventually caught her vehicle and arrested her on site for reckless driving and for cursing them out like a sailor.
Sade failed to show up to three different court dates for the case, which then prompted the judge to ban her from the country until 2002, or arrest her on sight if she were to ever return prior to then.
Sade later stated that the officers fabricated their story and arrested her because she refused to pay them a "bribe" fee to let her off the hook. Lawd, if we could've been a fly on the wall in that Jamaican car!
OTHER SURPRISING FACTS YOU NEVER KNEW ABOUT SADE THOUGH
We thought we'd share these other fun facts that most people don't know out our girl, Sade:
1. She prefers interacting with her fans, as opposed to them reading 'bullshit " about her:
"Whatever anybody might say about me, when I feel the warmth we get back from the audiences, particularly in America, I think it's worth all the bullshit. I actually prefer singing live now, I feel much more comfortable than I did." -Sade source
2. She has a dog named "Chicken."
3. She smokes like you wouldn't believe. 'She rolls her own cigarettes and blows the smoke up the chimney above the empty fireplace. (She gave up smoking for five years but reverted, as she always has, while making her new record.)' source
4. Although she's worth about $36 million, she lives a very frugal lifestyle the U.K. and drives a Volvo. The Nigerian born/British raised, Sade, bought a large London home in the country, but it was in a really jacked up condition. She and her current boyfriend, Ian, restored it. She also has very little furniture and decorations on the walls. "I'm not someone who needs a lot of money. You could break into this house and leave after half an hour without finding anything worth stealing," explained Sade. source
https://www.instagram.com/p/BeA7czuHrQt/?hl=en&taken-by=caracalonbenzos
5. Her daughter, Ila, is a proud transgender man. As we previously reported, 21 year old Ila began transitioning from a female to a man in mid 2016 and lives with her girlfriend, as far as we know.
6. After several failed relationships, Sade finally found happiness. Via Soulhead:
Her new man, Ian Watts, …she believes to be The One. […] "Ian was a Royal Marine, then a fireman, then a Cambridge graduate in chemistry. I always said that if I could just find a guy who could chop wood and had a nice smile it didn't bother me if he was an aristocrat or a thug as long as he was a good guy. I've ended up with an educated thug!" Sade laughs like … as she recalls her mother introducing Ian to someone as "'Sade's current boyfriend', like he was on a conveyor belt, or something".
7. Her daughter views her stepdad, Ian as her father. No word on where her biological father, Bob Morgan, has been most of her life.
"Ian is Ila's dad, really. He does all the things a dad would do, and she really looks up to him." …Sade says: "I feel like I've won the lottery, finally."
8. She's a bit of a tomboy and hates being referred to as a sex symbol.