Who Knew Will Smith Had Twin Siblings? Meet The Brother & Sister Most Never Knew He Had
Posted On : January 3, 2018
Will Smith has been making headlines ever since the 1980's, when he was rapping the lyrics, "It's new/ It's out of the ordinary/ It's rather extraordinary/ So yo bust this commentary" in "Brand New Funk." We've all watched him transform from rapper, to sitcom actor, to the $20 million-per-movie-man-in-demand. The thing we didn't get to witness, was his family- other than his parents and famous wife and kids.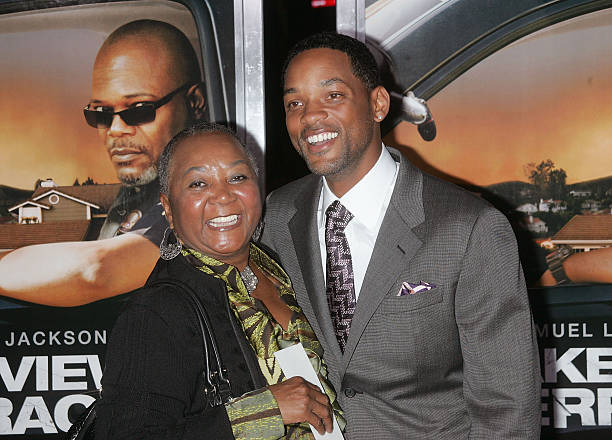 Turns out, there's a whole 'nother side of Will that you're about to bare witness to. That is the side of a brother to his three siblings. That's right, Will's parents, Carolyn and the late Willard Smith Sr., have a total of 4 children. Will ain't the only one, it's just that his lesser known siblings chose lives outside of the glitz and glam of Hollywood.
For the most part, the three non-famous Smith siblings have been successful at keeping a low profile. In fact, Will's eldest sibling, sister Pam Smith, is like a real life ghost, because we've searched everywhere and so far came up empty handed. But we do know that fortunately, she's not actually a 'ghost,' she's alive and well….just staying away from the public's eye.
That brings us to Will's younger siblings, who happen to have been born together in 1971 as fraternal twins. They are his sister, Ellen Smith, and his brother, Harry Smith. Word on the Old School curb is that Harry has been working behind the scenes with Will for many years now. But his sister, Ellen, does not.
Although their big brother is one of the largest celebs in the game, apparently family relationships- like the ones he has with Ellen and Harry- help to keep the Men in Black Philly superstar grounded. So without further ado ladies and gents, we introduce you to Will's twin siblings, Ellen and Harry Smith…
Meet Will's Twin Siblings
Ellen Smith…
Will Smith's beautiful sister Ellen with Full Force's Bowlegged Lou and Paul Anthony> (Bowlegged Lou in purple & Paul…

Posted by Full Force on Thursday, May 29, 2014
Harry Smith…
**
As far as Will's big sister, Pam Smith's, photo, well I guess for now, we'll just have to imagine her in our minds and leave it at that…for now. The suspense continues…