Wife Of Paula Patton's New Married Boyfriend Files For Divorce And Puts Paula On Blast
Posted On : May 3, 2018
The drama surrounding singer, Robin Thicke's, ex-wife/actress, Paula Patton, and her new Malibu realtor man, Zach Quittman, is heating up yet again. This time, the prior shock that Paul publicly gushed about dating a married man has subsided, but his wife's latest moves have not.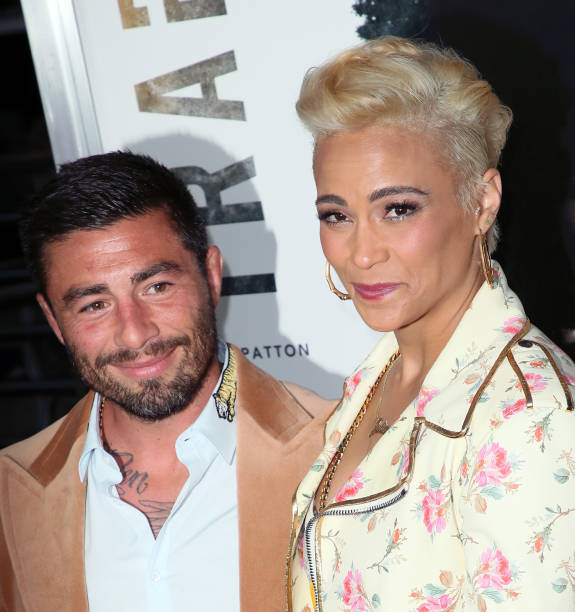 As we previously reported, In mid-April 2018 Paula Patton admitted -in an interview for her new movie, "Traffik"- that she has a new bae, except she left out the detail about him being married. In her Extra TV interview, Paula said, "I have a boyfriend now … I haven't called anybody a boyfriend. He's my boyfriend! […] I love him."
Wife Blasts Paula In Interview
Many fans were happy that Paula had finally found a new love, which would be her first public relationship since divorcing Robin Thicke in 2014. The two new lovebirds even did press runs together, as if Zachary was single out here in these Hollywood streets. But then, Zachary's wife of 20 years and mother of their 2 children, Mia Quittman, threw a curveball in their newly coupled up bliss.
Mrs. Quittman let the world know that Zachary was still very married and in a recent interview with Life & Style, here's what she revealed:
"We're not even legally separated," Mia exclusively tells Life & Style. Zachary and Paula have claimed his marriage was over before they hooked up, but his scorned ex says that's not the case. "Everything that he, that they, are saying is false," Mia says. "[We] were not separated. His stuff is still in my house!"

Paula…and Mia had met each other through some of their kids' activities, but Mia denies reports they were friends. And Mia claims Paula is showing no remorse that she is tearing their marriage apart. "She doesn't care," Mia says. "It's not a good situation."
New Divorce Filing
Fast forward to today and it's just been reported that Zachary Quittman will now be able to say he's a single man dating his girlfriend, Paula Patton. Why? Because following his newly revealed relationship with Paula, his wife has just filed for divorce. In her divorce docs, she puts Paula and Zachary on blast, by revealing that the date of her and her husband's separation was about one month after Paula's and Zachary's began:
Via The Blast: According to the filing, Mia and Zach were married for over 10 years and split up on March 10, 2018. She listed irreconcilable differences as the reason for the split and wants physical and legal custody of their two children, with Zach getting visitation. She also wants spousal support.
The Backlash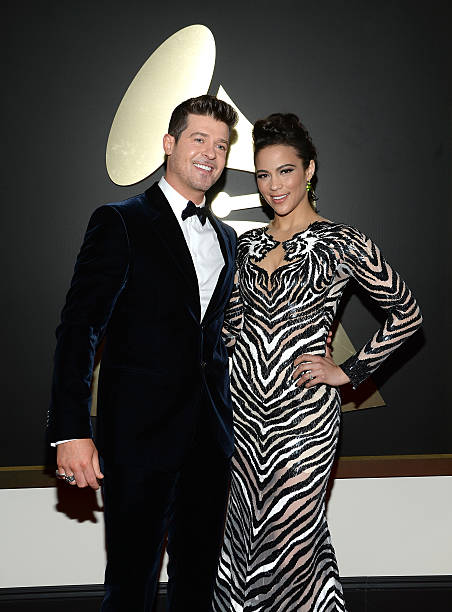 Following the revelation, that Paula was dating a married man, fans slammed Paula for doing the same thing she says she divorced Robin Thicke for.
Paula Patton left Robin Thicke for cheating and we had to suffer that horrible ass album, now she's gallivanting with a married man? oh, sis.

— Mini Thanos (@In_A_YamChele) April 18, 2018
In case y'all weren't aware of Paula's allegations against Thicke, here's what People reported:
Patton said that Thicke's behavior; cheating (after returning from his tour in 2013, "he came home and told me that he had unprotected sex with seven other women," Patton's declaration reads); and drug use led to their 2014 separation and the end of their marriage. The actress said a breaking point came around the MTV VMAs in 2013, after which she alleges in the declaration that she found Thicke in bed with two naked women."
Devil's Advocate
Let's play devil's advocate' for a sec': After 20 years of marriage, is it typical for most spouses to file for divorce SO soon after learning their partner cheated? Not necessarily, because there's so much history and love there…although there are some exceptions to that rule. This doesn't justify Paula Patton choosing to be a mistress to her married boyfriend, but given that Zachary's wife was able to bring herself to the point of divorce just a few weeks after her discovery, indicates she and her husband were probably gonna divorce soon anyway -with or without Paula, just saying.