Will Smith Tells How He Hit Rock Bottom & Was Dead Broke During "Fresh Prince" TV Show Era
Posted On : March 17, 2018
Will Smith created some of the best 80s/90s memories for many of us Old Schoolers. As part of the 80's rap duo, DJ Jazzy Jeff & the Fresh Prince, Will had us belting out the lyrics to "Brand New Funk," and voiced the opinion of many youngins in "Parents Just Don't Understand." When his TV character, "Will," moved in with his "Aunt Vivian" and "Uncle Phil" in "Fresh Prince," we couldn't wait to peep out the sitcom every week. The success was incredible, DJ Jazzy Jeff & The Fresh Prince had the first rap song to ever win a Grammy and "Fresh Prince of Bel-Air" was one of the highest rated sitcoms of it's era. Unfortunately, Will had to learn the hard way, that all that glitters ain't and it was during one of the highest points of his career that he'd hit rock bottom and was dead broke.
How Smith Hit Rock Bottom
Will was just 20 year old in 1988, when he and Jazzy Jeff's music career was dominating the Billboard charts and making CRAZY money. Will was just a youngin,' but had big man responsibilities that he wasn't trained for at that time. That's when everything went downhill, even though from the outside, he appeared to be living the life.
Via CelebrityNetWorth: Between 1988 and 1990, Will Smith earned approximately $10 million from his musical career. Assuming the good times would last forever, Will proceeded to spend his money like it was going out of style. He purchased houses, cars, clothes, jewelry and and much more. He didn't just spoil himself, he also spoiled his friends and family. Unfortunately, right around the time he won the Grammy, radio audiences were beginning to grow tired of Will and Jazzy Jeff. Their "radio-friendly" songs were suddenly being sneered at as "rap sell-outs". Hip hop audiences wanted a harder sound and radio wanted something softer and more R&B-influenced. The duo was stuck between a rock and a hard place. As if this wasn't bad enough, as Will was skyrocketing in fame and wealth, he was not paying taxes. During Will's two year rise to the top of the charts, he neglected to pay $2.8 million worth of Federal income taxes.
But then the iconic Quincy Jones stepped in…
Quincy Jones Saved The Day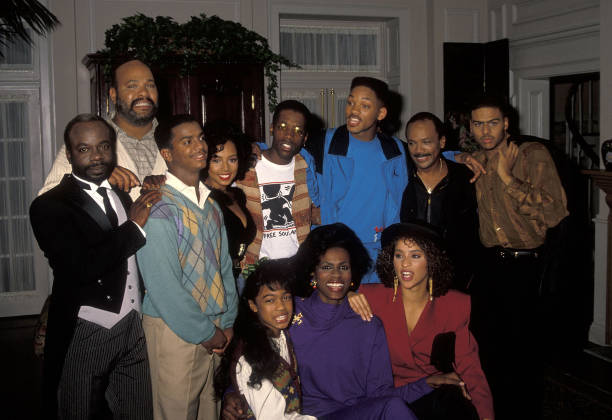 Will's world was collapsing around him by 1990. The IRS was after him with a vengeance for those $2.8M's he owed and his music career was in the pits of hell. The tone of hip hop had shifted and pro-Black groups, like Public Enemy, were encouraging everyone to fight back against racial/social oppression in "Fight The Power."
Then came a fateful phone call from "Fresh Prince of Bel-Air" executive producer/music producer, Quincy Jones, who surprised Will with a job offer for the lead character. Surprisingly, Will didn't wanna take the role in "Fresh Prince," fearing it would hurt his rap career even more, by making them look soft. The ONLY reason he reportedly took the "Fresh Prince" role, was because he was fresh outta money and had no more options.
Why Smith Earned Pennies On "Fresh Prince"
Needless to say, "Fresh Prince of Bel-Air" became a mega-hit show. However, for the first few years, Will Smith- who was by that time, a household name- earned pennies in comparison to what he was supposed to make.
In a "60 Minutes" interview, Will Smith revealed this:
"For the first three years of The Fresh Prince of Bel-Air, the IRS was taking 70 percent of every check and after the third year I got back to zero. It's terrible to have that kind of success and have to quietly be broke."
Although Will Smith is now a mega-superstar actor, reportedly worth about $250 million, pretty sure there was nothing more humbling, than to be on top of the world and lose everything back in the day. A hardship Will has learned from and managed to never repeat again.