Woah! Keshia Knight Pulliam Reportedly Facing Major Tax Problem After Being Axed From TV Show
Posted On : February 17, 2018
It looks like former Cosby Show kid, Keshia Knight Pulliam, may wanna rethink her decision of quitting the last gig she had on Celebrity Big Brother. Why? Because word on the Old School curb is that good ol' "Uncle Sam" is after her and he wants his money ASAP.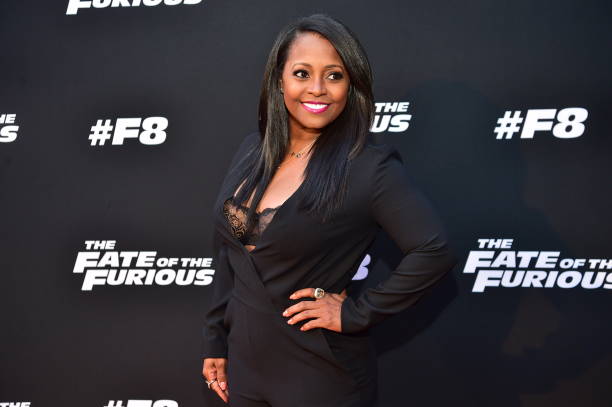 She Owes HOW MUCH?
It's just been reported that the mommy of baby Ella Grace has a pending tax bill of $102,286.37 with the Georgia Department of Revenue. According to WSB-TV2 Atlanta, in a tax filing in Fayette County Superior Court dated Dec. 30, 2017, Keshia owes $51,469 in unpaid state taxes from 2011 and 2013. In addition to that, she has accrued fees of $27,806.13 in interest, $12,667.44 in penalties, $10,293.80 in collection fees and $50 in extra costs. Now her total is over $100K.
What Now?
Not sure how Keshia plans on paying that tax bill at the present moment, but pretty sure she has some idea how, being that she knew about this bill prior to walking away from Celebrity Big Brother. As we previously reported, Keshia was on the current season of Big Brother with other celebs, including fired Trump cheerleader director of communications, Omarosa Manigault.
Keshia's time was cut short, when she decided to put herself up for eviction from the house for an interesting reason- because she wanted to breast feed her one year old baby, Ella Grace:
Via Entertainment Tonight–
"I was ready to stay and fight but my breast milk supply has kind of been getting a little less. They asked me honestly and I was like, 'You know, to tell you the truth, since you guys put me up on the block anyway, it's time for me to go home," Pulliam told ET's Brice Sander hours after the live eviction. "It's time for me to make sure that Ella's OK, 'cause she is my priority."
Hopefully the former "Rudy" actress has a plan to take care of her tax bill once and for all, before it gets too far outta hand. Wishing her the best of luck with that.
Join us on Facebook for the most engaging discussions from the Old School! Old School News With A New Point Of View!