Chadwick Boseman Tells What Phylicia Rashad & Denzel Did For Him When He Was Broke
Posted On : March 3, 2018
Everyone, from all walks of life are talking about the history breaking film, Black Panther. It's definitely deserves it's props for it's first time ever predominately Black cast of hella talented actors. Many are also big up'ing the star of the Marvel film, Chadwick Boseman ("Black Panther/King T'Challa"). However, Chadwick is making sure he shares the spotlight with some of the people who are responsible for his career. In fact, had two acting legends- Phylicia Rashad and Denzel Washington- not helped the brotha out when nobody knew his name, we may have never known him as 'the king of Wakanda' toady.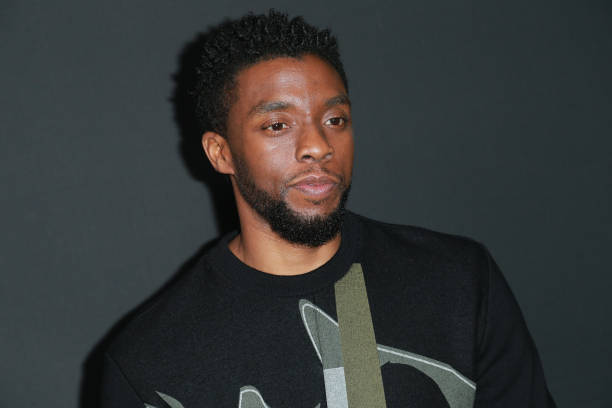 How Phylicia Rashad Helped When Boseman Was Broke
Chadwick recently revealed in his Rolling Stone interview, that when he was a broke college student at Howard University, he was blessed with an opportunity to be taught by the legendary Phylicia Rashad. While there, he said "She (Rashad) pushed for us," by encouraging him and a few of his college classmates to apply for some highly sought after acting courses through Oxford University's foreign exchange program.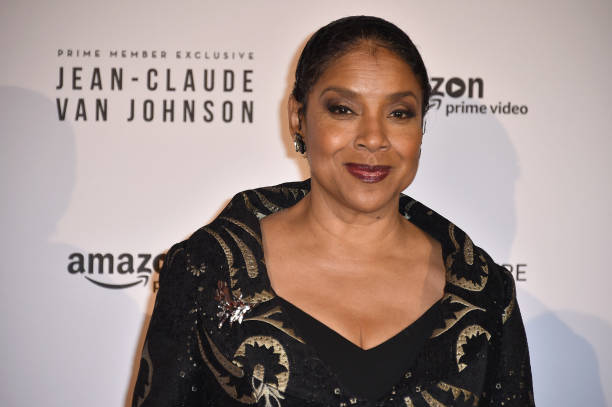 The good news was that Chadwick got accepted into the program…but the way his bank account was set up as a broke college student, he just could not afford the expensive tuition at Oxford.
Seeing a true talent in Chadwick and some of his classmates, Phylicia Rashad stepped in to make sure she did whatever she could, so those young people would not miss that opportunity to soar. Here's what Chadwick told Jimmy Fallon on The Tonight Show:
"I did an exchange [program] while I was at Howard…a group of us….and Phylicia Rashad basically taught a class once a week while we were at Howard. …Then she wanted us to do an exchange [program] and …I you know I didn't have money to pay for this. So she got a few of her friends together and …they paid for us to go."
How Denzel Stepped Up For Chadwick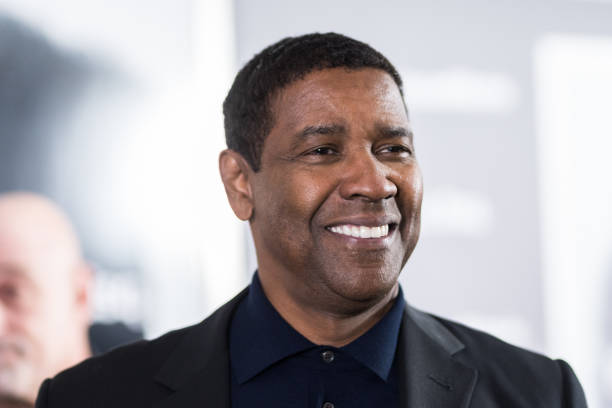 Chadwick said that at that time, he had no clue which celebrity friends Rashad had gotten to pay his tuition and it wasn't until after he'd returned to Howard, from his exchange program, that he found out who that celeb' was:
"I didn't know at first. When I came back [from Oxford to Howard], I got a beneficiary letter and it said 'Denzel Washington paid for you.' And I was like 'WHAT?!!'"
After later learning Denzel helped him, Cadwick decided to keep it on the low, throughout his entire career, until now, but he had a very good reason for that. He never wanted Denzel to think that he was trying to exploit his name and what he'd done for him, in order to boost his own career.
"So I never wanted to ever say that [publicly], until I met him….I was asked about it in that Rolling Stone interview and I was like, 'You know I think I could say it now…I made it to the point where he's [Denzel] not gonna think I'm trying to get something from him by saying it.'"
But Boseman still decided not to reveal who in his Rolling Stone Interview, because it just didn't feel right for him to do so, without actually meeting Denzel to thank him first. Then his opportunity came…
How Chadwick Just Thanked Denzel Many Years Later
Chadwick revealed that he's just met Denzel Washington this year and was very grateful for that experience. He invited Denzel to the film's premiere in February (2018) and Chadwick almost seemed surprised that he actually showed up. When he walked over to Denzel, to introduce himself, the Training Day legend did the most classic thing ever.
Boseman said to Denzel, "I got to tell you something…You paid for me to go to school."

He said Denzel jokingly responded, "Oh, so that's why I'm here – you owe me money! … I came to collect!"
Watch Chadwick's Interview Clip
Phylicia Rashad & Boseman Recall Their Fond Memories Together At Howard
We all know Phylicia Rashad was a no-nonsense, loving mother on The Cosby Show, but according to what Chad revealed in his Rolling Stone interview, she was also a mother-like figure to him when she was his teacher at Howard. He recalled how she would take him to see her theatrical performances around town and would also tell him when he needed to eat a pork chop or two, LOL:
Via RS: "She would do a play in D.C. and you'd go see it, and she'd drive you home and talk to you," [Chadwick] says. " 'How you eating? You look too skinny. You need a pork chop.' We were just trying to aspire to her excellence."
Rashad also recalled what caught her attention about Chadwick back in the day:
"Chad was this lanky young man with big eyes and an endearing smile and a very gentle way," [Rashad] says. "What I saw in him was the sky was the limit. He never asked me to introduce him to anyone – that's not his way. He was going to make it on his own merits."
It was also reported that like his famous mentor, Rashad, Chadwick became an acting teacher following his graduation from Howard:
After graduation, Boseman moved to Bed-Stuy, in Brooklyn, where he fell in with New York's hip-hop theater scene, writing and directing plays featuring rapping stars and beatboxing Greek choruses. "What Hamilton is doing now," he says with pride, "we were doing 15 years ago." To pay the bills, he also taught acting to kids at the Schomburg Center, a black research library in Harlem. ("He was so proud and fulfilled by that," says Rashad. "When he talked about it, he became like sunshine – he loved it so much."
Wow, it seems that both Phylicia Rashad and Denzel Washington are in what we, here at ILOSM, call the 'return phases' of their lives. That stage of life where they've accomplished great feats; earned wisdom, fame and fortune from it; and are now returning those same blessings to those coming after them. That is a beautiful thing and deserves to be celebrated, so we salute them for giving back, without asking for anything in return.
"Black Panther" Film Is Crushin' The Game!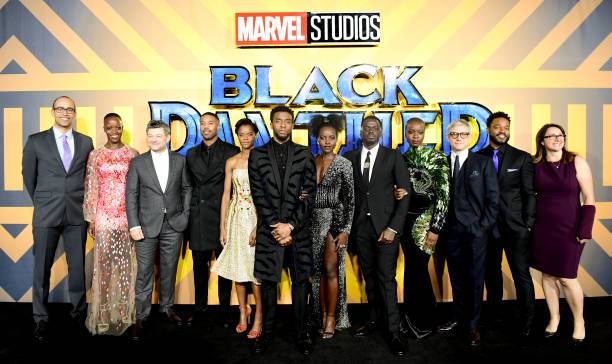 Speaking of Chadwick Boseman and Black Panther's success, according to Mashable, the film has been KILLIN' it at the box office. By it's second week, it had officially broken into the TOP 20 highest grossing U.S. films of ALL time and grossed $748.1 MILLION:
Via Mashable: Black Panther reached $421.8 million at the North American box office Tuesday – beating out Wonder Woman ($412.6 million) and Toy Story 3 ($415 million) to take the no. 20 spot on the list of the U.S.' highest-grossing films, Variety reported Wednesday. In addition to that impressive domestic showing, Black Panther has made an additional $326.3 million overseas, bringing the worldwide total so far to $748.1 million.
#WakandaForever