Yes! Teyana Taylor Is Working On A Plan So We Can All Have That Gorgeous Body
Posted On : September 12, 2016
Teyana Taylor is trending these days because of her gorgeous body. People were in awe of how well-toned and fit her body was given that she's a mom to her 9 moth-old daughter, who she lovingly refers to as Junie.
It all started with Kanye West's video, " Fade".
Taylor, who is also signed to West's label G.O.O.D. Music, was featured in the video that Kanye premiered at the 2016 MTV VMAs.
After the video premiered, no one seemed to be discussing the song as everyone couldn't get enough of Teyana's body.
Essence magazine spoke with the 30 year-old mom in New York city at the Baja East fashion show that also featured Naomi Campbell.
She shared that her life has changed since being featured in the Kanye West Video.
"I didn't see the video until the same day it premiered on the VMA's! And now, my life has changed. I feel like everybody at some point gets their 'just due' and I'm finally getting mine."
Of course after we discovered Taylor's amazing bod, women wanted to know what was her secret. Well, the prayer warriors were listening and Teyana is releasing a fitness video called, " Fade to Fitness".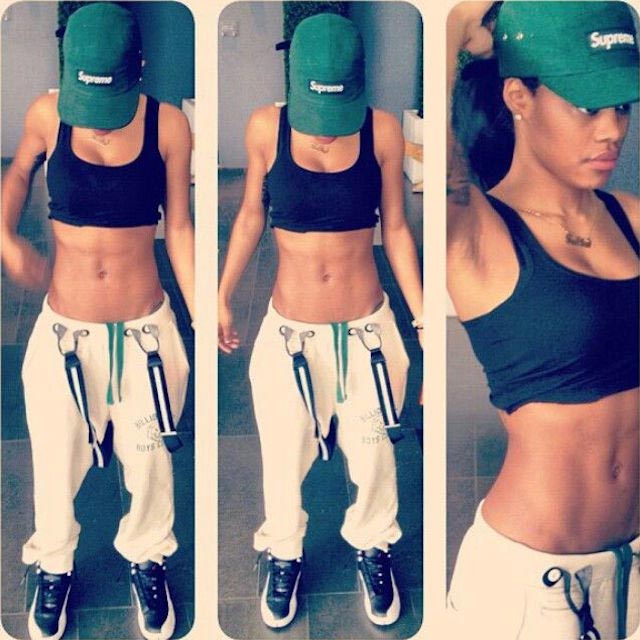 When will this dvd be in stores? Teyana plans on releasing the video after Thanksgiving.
"[The DVD will come out] before Thanksgiving! So you can still have all your Thanksgiving food and enjoy it… Eat all you want to eat and don't feel bad because you'll have your "Fade to Fitness" video just in time, knowing that Teyana got ya back! You can watch the DVD and workout at home… in your living room, or in your bedroom. We're going to make this fun!"

Teyana shared that she's not a gym girl as her workouts are featured around dance. We can't wait to see what her next video will look like!

Join us on Facebook for the most engaging discussions from the Old School! Old School News With A New Point Of View!