Cosby Once Spoke Harshly Against Daughter After She Publicly Confirmed Her Drug Past
Posted On : March 14, 2018
Following the untimely passing of Bill and Camille Cosby's daughter, Ensa Cosby (43), it's only natural that many are now curious about the many unknown details of the Cosby children. In the midst of various tidbits of info that have surfaced about Ensa, more info is now resurfacing about her private siblings as well. The Cosby's had 5 children total (daughters, Ensa, Erinn (51), Evin (41), Ericka (52), and deceased son, Ennis). In particular, there's one resurfaced topic that's caught the attention of many- that one rare time when the typically private Bill Cosby (80) and his other daughter, Errin, put their then estranged relationship on public display.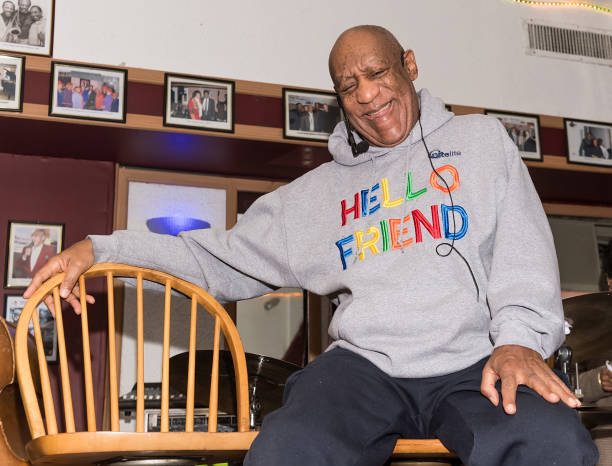 Although Bill and Erinn, are said to be on good terms these days, back in the day, "good" was the least likely adjective one would use to describe their relationship. In fact, they had no problem voicing their then disdain for each other in dual interviews, which have now resurfaced as the world curiously uncovers more about the Cosby fam.'
Cosby's Daughter, Erinn's, Addictions Were Exposed
In October 1989, the national Enquirer broke the story that Erinn Cosby was battling a cocaine and alcohol addiction. It also reported that Erinn had just checked out of a rehab facility that same year and that she'd spoken with the publication about her problems and her father. "Looking back," Erinn state in the N.E. article, "I can't believe how Dad managed to go on with his show every week, portraying America's favorite father while having a daughter like me causing so much pain." Bill Cosby also told the National Enquirer in that same article that "Deep down inside, she knows we love her."
Bill Cosby On Why He Once Banned Troubled Daughter From Their Home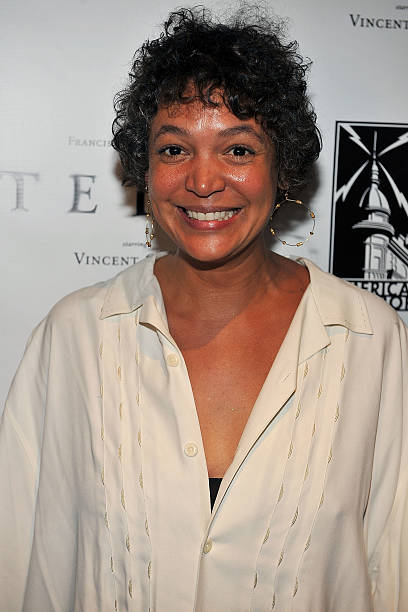 A few months later though, in December 1989, Bill Cosby did an interview with LA Times, in which he spoke candidly about his then 23 year old daughter, Erinn, and her troubled ways. He pretty much showed her tough love, in an attempt to force her to get her mind right and he made no qualms about the fact that he was pissed off with her at that time.
Bill Cosby (via LA Times, 1989): "We have four other children. This particular daughter [Erinn Cosby] appears to be the only one who is really very selfish. It isn't that we hang our heads or that we're embarrassed by this[ her drug rehab stint], because we've been living with this person who knows that her problem isn't cocaine or alcohol. I think that she's a child who has refused to take responsibility for supporting herself.

"One of the things I said to her is that every child in this house can become whatever he or she wants to become, if they do it through college or university. Get your undergraduate degree and hopefully go on to graduate school. … You don't have to worry how you'll pay your rent, or your car, or your food. You even get a paid vacation. …

"But since 14, Erinn has always said, 'I have to be me.' Fine. When she graduated high school, I said, 'Obviously you have a better idea of what you wanna be.' She's 23 now. She's never held down a job, never kept an apartment for more than six months. She never finishes anything. She uses her boy friends. She wants the finer things but she can't stand anybody else's dirt, which is important. Developmentally, she's still around 11 years old. The problem isn't alcohol or drugs–at the rehab center her urine showed up negative. It's behavioral. She's very stubborn. It's painful, not to me and Camille, but to her. It's going to take her hitting rock bottom, where she's totally exhausted and at that point where she can't fight anymore. Right now we're estranged. She can't come here. She's not a person you can trust. You think you're not a good parent because you don't answer the call. But you can't let the kid use you."
Erinn Cosby Then Publicly Responded To Dad's Claims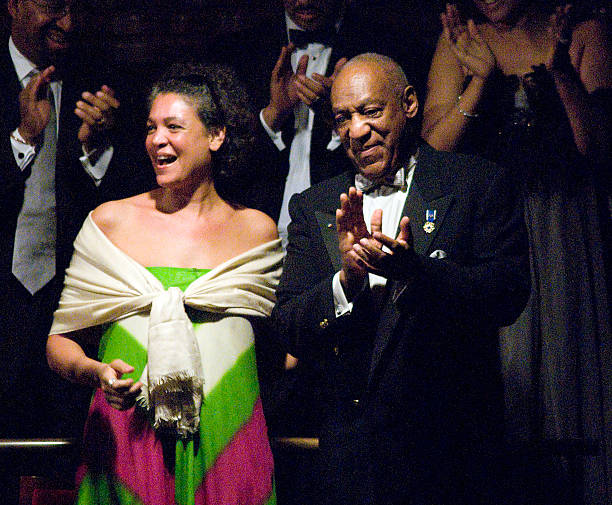 Erinn Cosby then did a Washington Post interview, rejecting some of the claims that were made by her Pops and in other reports about her addiction:
Erinn – "I don't consider myself that at all. Certain things I don't want to do. I have my own way of looking at things, I took care of myself. I don't think that is being the black sheep of the family. … I am not a Huxtable. I am not a little girl. … My parents love me. We have our differences. We do speak. … I have been on my own since I was 17."
On her drug rehab stint:
EC- "I am like, whoa. All of a sudden I am stamped with this big drug addict thing. […] "I was not an addict. […] I wasn't into cocaine that much. I had done it excessively a few times. But I wasn't an addict. I wasn't dependent."
Thankfully, Bill Cosby and his daughter, Erinn, reportedly mended their relationship after the Cosbys' son, Ennis, was tragically murdered in 1997. Erinn even spoke out in her father's defense in 2017, amid the many sex assault allegations against him.