Family Member Reveals What MJ Did To Quincy That Has Him Bitter & Joe Jackson Blasts Q Again
Posted On : February 18, 2018
By now, we've all seen Quincy Jones' infamous Vulture interview, or at least heard about some of it's most interesting and at times, comical parts. One of the jaw-dropping moments of the interview – aside from when he claimed that Richard Pryor and Marvin Gaye had sex with Marlon Brando- is that he referred to his friend, Michael Jackson, as a "greedy man" and a "thief."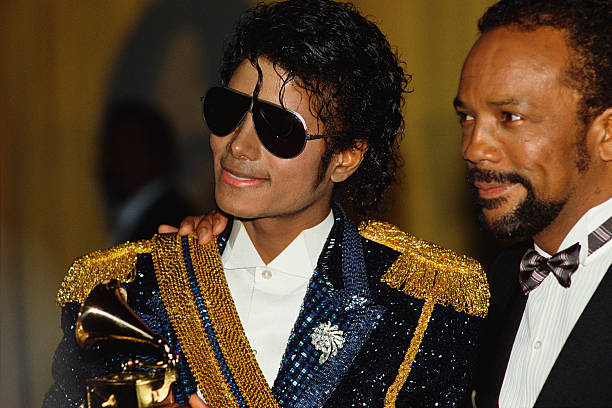 "Michael stole a lot of stuff. He stole a lot of songs. [Donna Summer's] State of Independence and Billie Jean. The notes don't lie, man. He was as Machiavellian as they come . . . Greedy, man. Greedy," said Quincy.
Well, we already let y'all know that Papa Joe Jackson was not trying to hear Q call his son all kinds of names in the press. But now, not only has Joe spoken out a second time about it, so has another one of their family members, who exposed a reason why Q had problems with MJ, dating back 30 years.
Joe Jackson Says Quincy Is "Jealous"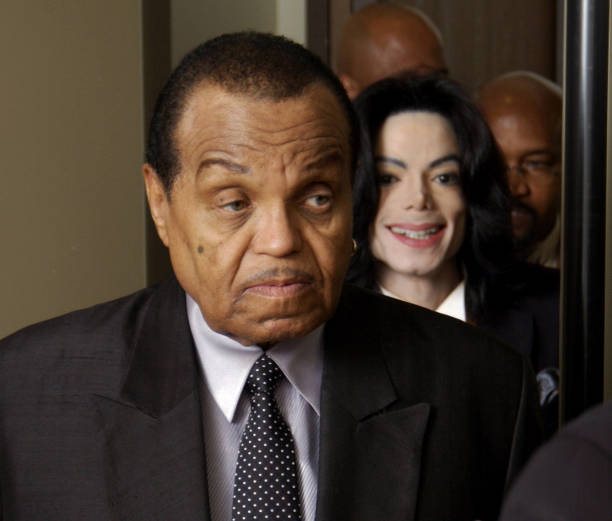 In an interview with PageSix, Joe went off on Q stating:
Joe Jackson: [Quincy Jones] "is quite jealous of Michael because he's never worked with someone with all of that talent. […] [Jones] says my son stole it, but he was the producer on both Billie Jean and State of Independence, so if anybody is wrong it would be Quincy,' Joe said, adding that he does not believe any part of Michael's song was stolen."
And if you're thinking that Joe plans to forgive Quincy anytime soon for taking shots at his son, think again:
Joe: "Forgive? Sh*t. Michael is not here to defend himself. The world knows that Michael was the Number 1 artist in the world, and he didn't need to steal from anyone."
Jackson Family Member Speaks Out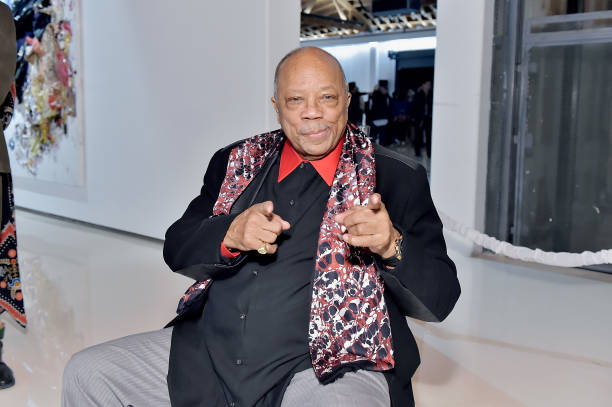 Then came the Jackson family member, in that same interview, who wanted to remain anonymous. According to them, Quincy is still bitter over the fact that Michael Jackson reportedly campaigned hard to keep Jones from getting a Grammy for producing his mega selling Thriller album in 1982. The relative believes that MJ did "all of the work" on that album -which is not true because it's a fact that Q produce the music. However, the relative agrees with MJ's prior decision to want to get all of the shine for it at the Grammy's.
Also, according to what MJ's spokesperson, Bob Jones, wrote in his 2005 memoir, "The King lobbied hard against Quincy getting that Grammy. He didn't want to share the spotlight at all with Quincy Jones or anyone else."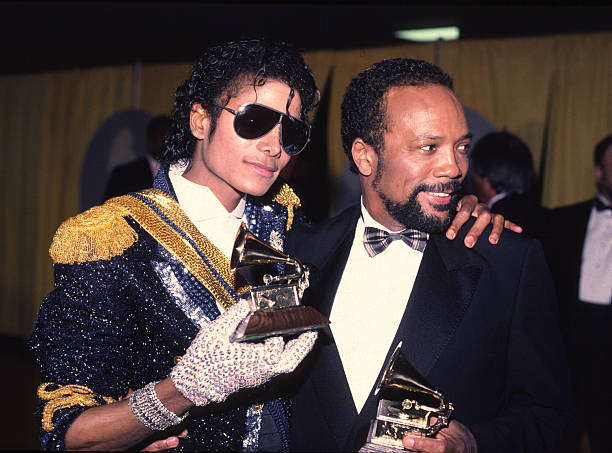 Ultimately, Quincy and Michael both ended up getting Grammy's for their hard work on "Thriller" and from the smiles on their faces on Grammy day, you'd never know they had some internal conflict at that time.
The Last Straw
Page Six also reported that the last straw for Quincy's and MJ's friendship came in 1987, when Quincy arranged for MJ and Prince to finally do a duet for MJ's "Bad" single. Apparently, MJ and Q "fell out for good," over the details of how the song would be handled.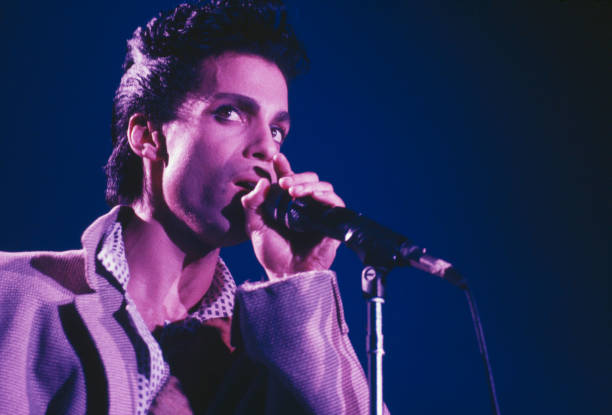 Via PS: "Michael kind of looked up to Quincy almost like he looked at [Motown founder] Berry Gordy," the family member said of the once-close relationship. "So when Quincy got Prince to agree to the song, Michael felt that it would be good only because that's what Quincy promised. But he didn't know that Quincy had agreed to give Prince top billing on Michael's own song."

The duet was then killed, although it's unclear who did so. But the family member said that Michael "absolutely lost it" when Prince went public about the almost collaboration. Asked in an interview why the song didn't happen, Prince said: "The first line of that song is 'Your butt is mine.'
Quincy Jones' and MJ's relationship ran deep, so it's understandable why there were a few bumps in the road along the way. They were like family and family sometimes can't stand each other, but they will always love each other. It's just the way it is is.