Johnny Gill Turns 52 & Sends Cryptic Message To N.E. Member That Angers Fans
Posted On : May 23, 2018
Ever since news broke that New Edition has split up, Johnny Gill is the only member who went radio silent for so long on the matter.  Now that it's officially confirmed that he and Ralph Tresvant are not part of the new group, RBRM, which their four other New Edition brothers started, Johnny has now resurfaced on social media.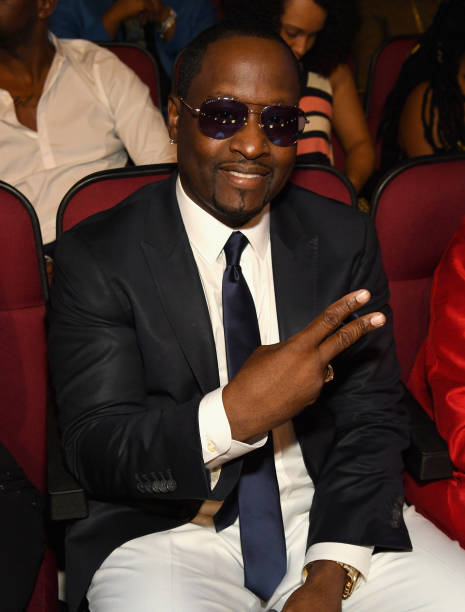 Wednesday, May 23rd, 2018 marks Johnny's 52nd trip around the sun and to celebrate that, he hit his fans up with a thank you message:
https://www.instagram.com/p/BjINxXanjYe/
As we all know, there is currently major tension among the group members. However,  most fans assumed that the N.E. fellas would at least keep it cordial in public, by wishing 'happy birthday' to J.G. on social media, which is exactly what all of them (except Bobby) had just done days before, for Ralph on his b-day.
Yet, so far not the R, the B, the other R, nor M, in RBRM, have so much as even 'liked' Johnny's birthday post, nor lifted a finger to shout their distanced N.E. brother. FYI: Ralph gets a pass for not sending a b-day shout out to Johnny for two reasons: 1. Because he who uses social media the least out of ALL of them, so his absence it's out of the ordinary; and 2. Because he just had a cool conversation online with Johnny just days before. That brings us to our next point, upon further research, we think there could be a reason why Johnny hasn't received any online b-day love from Ronnie, Bobby, Ricky, and Mike….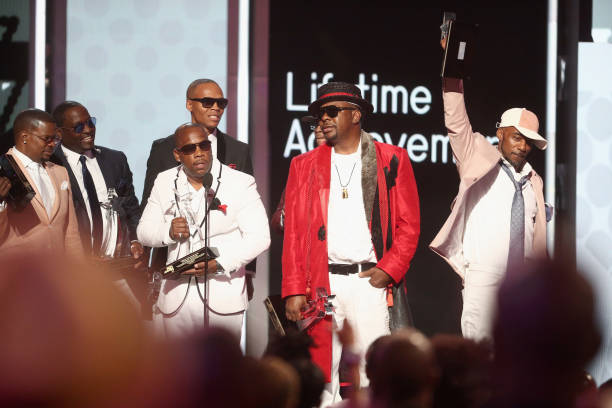 Is This Why Gill Received No Love From N.E. Members?
A few days ago, Johnny posted a belated 'Happy Birthday' message to Ralph Tresvant, who celebrated his 50th b-day on May 16th. Johnny's b-day message to Ralph seemed to take several indirect shots at their N.E. brothas and the current separation they're going through:
realjohnnygill22: @therealralphtresvant I'm a little late but I hope you had the best birthday ever!! Man you've sacrifice so much of your self in so many ways, a car has many pieces from the fine interior to the fanciest wheels but without an engine it can't go very far, you are the engine that's carried the car for many years and I truly salute you man. Welcome to the 50 club!! Your best years are still a head of you. Live, love, enjoy, have no regrets!!! Love you man!!
Ralph received b-day wishes from all of the N.E. members (except Bobby), as well as Brooke Payne, but days later, it looks like the only member Ralph has replied back to is Johnny Gill:


As soon as we saw Johnny's cryptic b-day message to Ralph, we knew it was only a matter of time before New Edition fans reacted. Fans either stood up for Gill, or accused him of being petty. Below are just a few of the comments that were left on Johnny's IG page:
peachessmith011: I feel like this was Petti LaBelle type stuff, though Johnny. Why throw gasoline on an all ready active fire? I thought you were the guy that always stayed out the way of B.S. I'm a lil disappointed. @therealralphtresvant why can't you just do it for us, man. Please. I have waiting my whole preteen and adult life to see & meet you guys. This comment is probably gonna just fall on deaf ears and blind eyes. Pride is a dream killer…. thanks guys.
seanslicksmith: Johnny and Ralph….you guys..(as well as RBRM)are losing fans man over this mess..not to mention money.Hey, y'all grown…do you..solo albums,movies,radio,solo concerts whatever,but at the end of the day,we all know the New Edition is the true moneymaker and mothership.But if y'all wanna fight,ego trip ,lose fans and money going into your 50 and 60s…Do you.#ashame #legacy
blessedone19: I thought what the others said came from the heart too! Fans just need to stop feeding in and allow them to do what they do!
Throughout it all, all six of the New Edition members are family, so hopefully they'll reunite soon.