Many Don't Know Will Smith's Brother Married & Has A Kid With A Gorgeous 90s Celebrity
Posted On : May 9, 2018
Ever had one of those moments that made you say, 'Whaaaatchu say?!!.' Well, get ready ILOSM family, because today may be another one of those days for you. We decided to see what Will Smith's brother has been up to as of late and found out a pretty interesting piece of info about him. FYI: By the way, if you missed our previous report about the brother, many people never knew Will had, then you're about to probably have a double 'Whaaaatchu say?!!' moment. Read on to see who the famous woman is that the legendary actor/rapper's brother married and has a child with…
Will Smith & His Brother Are Very Close
As we informed our ILOSM fam' of a few months ago, two of Will Smith's younger siblings are fraternal twins. One of which is his brother, Harry Smith. Word on the Old School curb is that Harry has been working behind the scenes with Will for many years now in both the entertainment and real estate world.
In fact, in June 2017, it was announced that Will and Harry Smith's media company, Smith Global Media inked a very lucrative distribution deal with Sony Pictures:
Via Variety– Smith Global Media and Sony Pictures Home Entertainment have signed a distribution agreement for upcoming SGM releases through 2020. […] Harry Smith, Will Smith's younger brother, heads Smith Global Media. Smith has worked with his brother in real estate and at Overbrook Entertainment. Variety first reported in October that Smith Global Media would handle its first release with the family drama "Believe," which grossed $890,000 in 638 U.S. locations. Smith told Variety at that point that the company would distribute releases with budgets in the $5 million range.
It's cool to see that Will was able to keep business in the family. Y'all know that sometimes family members are the worst people to employ. We've heard countless horror stories from celebs who tried to hooke their family up with job opportunities, only to run it head first into the concrete. Glad things worked out for the best for Harry and Will Smith though. Now let's get into who Harry Smith's famous wife is…
Meet Will Smith's Sister-In-Law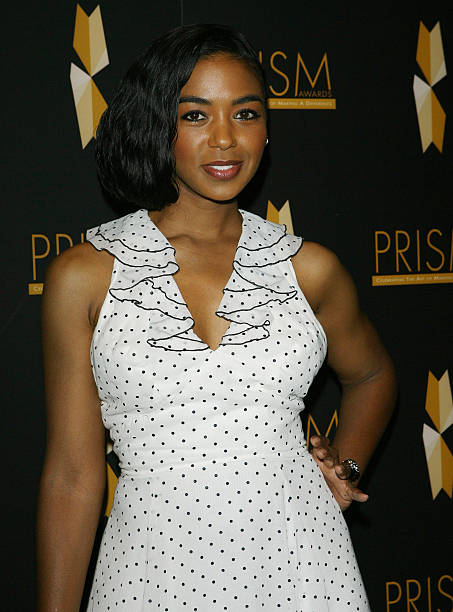 Make some noise if you remember 1990's/early 2000's era TV host sensation, Ananda Lewis (45). She hosted the popular BET talk show, "Teen Summit," from 1994 to 1997. Then she became even more famous as the host of MTV's video show, "Total Request Live (TRL)" and "The Hot Zone," which she hosted from the mid-90's up until 2001. Ananda's also is known for her 2001 talk show, "The Ananda Lewis Show," and has earned an NAACP nomination for her outstanding work as a television host.
Their child ain't a toddler anymore…
Now that we're all reminded of who Ananda Lewis is, let's get into her history with Will Smith's brother. In addition to her many career accomplishments, she is very proud of her personal life accomplishments. Although several sources list them as husband and wife, it's unclear if Harry and Ananda are still married, she is the proud mother of their 8 year old son (Will Smith's nephew), Langston. Scroll down for pics of their SON NOW, he's much older…
Why Do They Keep Their Union Secret Though?
For years, Ananda and Harry have kept their union (past or present) on the hush from the public. But y'all already know that in the age of the internet and social media, it was only a matter of time before the pieces of that puzzle were linked. So here we are.
We don't know why Ananda and Harry hide their connection from the public, but one thing they don't necessarily hide is the love they both share for their lil' man, Langston. Harry also has a daughter from a prior relationship.
Although Ananda rarely makes her mommy-son time public -with the exception of some throwback Twitter pics- Harry, has no problem showing off his father-son time with their son on social media…
**
So there ya' have it family, another unknown Old School fun fact about some of our favorite celebs from back in the day.
Join us on Facebook for the most engaging discussions from the Old School! Old School News With A New Point Of View!