Prayers Up: Katherine Jackson Reportedly Suffers Very Severe Health Problem, Details…
Posted On : April 15, 2018
ILOSM fam,' we're sending prayers up for Katherine Jackson, based on new reports that have just surfaced about a health scare. Apparently the 87 year old Jackson family matriarch has just suffered a life threatening health issue. See the details below..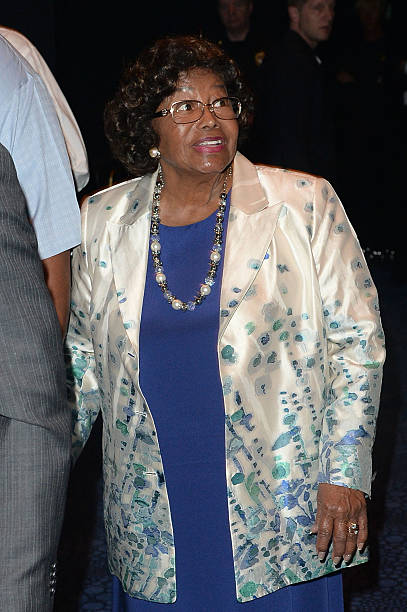 What Happened To Katherine Jackson?
According to several reports, Katherine Jackson was hospitalized at a San Fernando Valley, Ca. hospital and in loss of several of her main senses, after allegedly suffering a stroke. Here is what was reported by RadarOnline:
Katherine Jackson has suffered a stroke, it has been revealed. Several sources have confirmed to RadarOnline.com that the 87-year-old recently suffered a health setback. A source revealed: "She suffered the stroke about a week ago. Katherine was in hospital but she is now at home again. She's having trouble seeing and speaking. But it's under control, the doctors are monitoring it. Apparently this isn't the first stroke that she's had. Rebbie and another of her kids are with her."

It is understood that she was treated at a hospital in the San Fernando Valley area for her latest issue.

Another source revealed: "She did have a small stroke. There have been a number of strokes over the years and her overall health would be considered poor."
We sincerely hope Mama Katherine pulls through this, if she is in fact suffering ailing health from a stroke.
Katherine Jackson's Reason Family Drama May Have Caused Harm
At 87 years young, The Mrs. Jackson has been going through unnecessary, painful drama that no one should have to endure in their later years. So it wouldn't be farfetched if her health has taken a hit these days.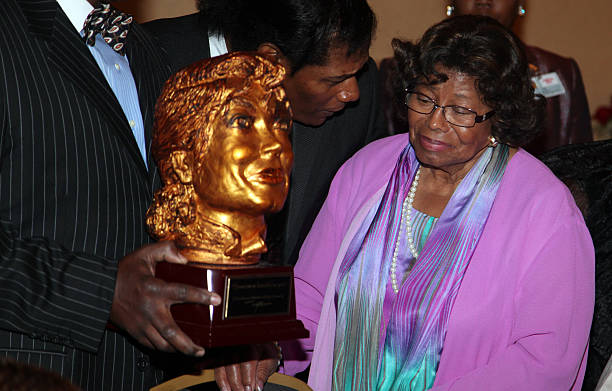 Aside from living with the constant pain of her son, Michael Jackson, no longer being here with her, throughout the past year or so, Katherine has had to battle her nephew, Trent Lamar Jackson, in court over her several claims of abuse theft, and more. As we previously reported, she's been secretly suffering in silence according to her court docs- due to what she says was elder abuse by the actions of Trent.
However, in April of last year (2017), a judge tossed out Katherine Jackson's elder abuse case and the restraining order she had pending in an L.A. county court to keep Trent away from her and her properties. Why? Well, it's complicated. You see, it's not that Mrs. Jackson didn't want Trent to stay the hell away, but she apparently needed more time to prepare herself and her mind for the full blown out trial it was about to turn into. So she and her attorney asked the judge to press the pause button on the case for now.
Unfortunately, in doing so, Mrs. Jackson filed a request to have the case dismissed 'without prejudice.' That basically means that she wants to hold off on proceeding with the trial right now (which was set to begin on Tuesday 4-25-17), but that she'd like to be able to refile the restraining order against Trent for the same abuse claims on a future date. Long story short, the judge was like, 'Nah, ain't nobody got time for that' (not in so many words of course) and denied Katherine's request. The judge ultimately decided to dismiss her case 'with prejudice,' meaning she cannot refile against her nephew for the same charges. The bright side is that the judge did allow Katherine to file a new restraining order against Trent for any future abusive conduct toward her.
Her nephew, Trent, worked for his Aunt Katherine, as her driver for many years, but in 2017 things went completely left. Mama Katherine claimed that Trent -who was living with her at her Calabasas, Ca. home- had been stealing money off from her bank accounts, emotionally and/or physically abusing her, and that she feared for her life when he was there. When she tried to fire him and force him to move off of her property, he allegedly went off and stormed out of the door. Katherine then moved out of her home and reportedly never returned, out of fear for her life, according to court docs and reports.
Lawd! That's too much for ANY 87 year old to handle. We'l keep y'all posted on the status of Katherine Jackson's health.