President Trump Goes in on Jussie Smollett; Calls Case A National "Embarrassment"
Posted On : March 28, 2019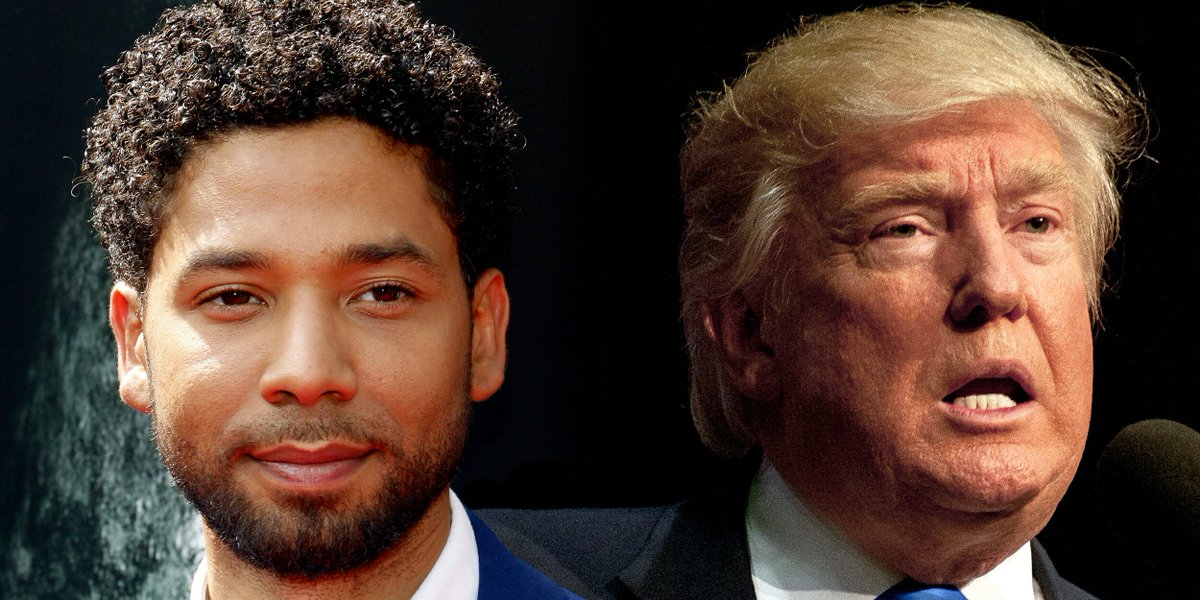 The Infamous "Tweeter" Chimes In
It was only a matter of time before President Donald Trump chimed in on the Jussie Smollett case.
As you recall earlier this week the 16 federal counts were dropped in this case. Smollett was facing charges for allegedly lying to the police about his attack back in January. Trump seems to have wanted to initiate the investigation. The agencies however have already been on it!
Tuesday Chicago's Fraternal Order of Police stated that it will file with the Department of Justice. This was announced after it was made known that Smollett was not going to be standing trail. Kim Foxx, a State Attorney for Cook County has been defending Smollett's case from the start.
She stated that it is a "typical outcome" for someone facing class 4 felonies. FBI intends to continue their investigation into the hate mail that Smollett had allegedly sent to himself weeks before the alleged attack.
Next Page: See What Trump Tweeted >>>