Reggie Bush Forced To Delete $100K GoFundMe For Nipsey Hussel's Children
Posted On : April 15, 2019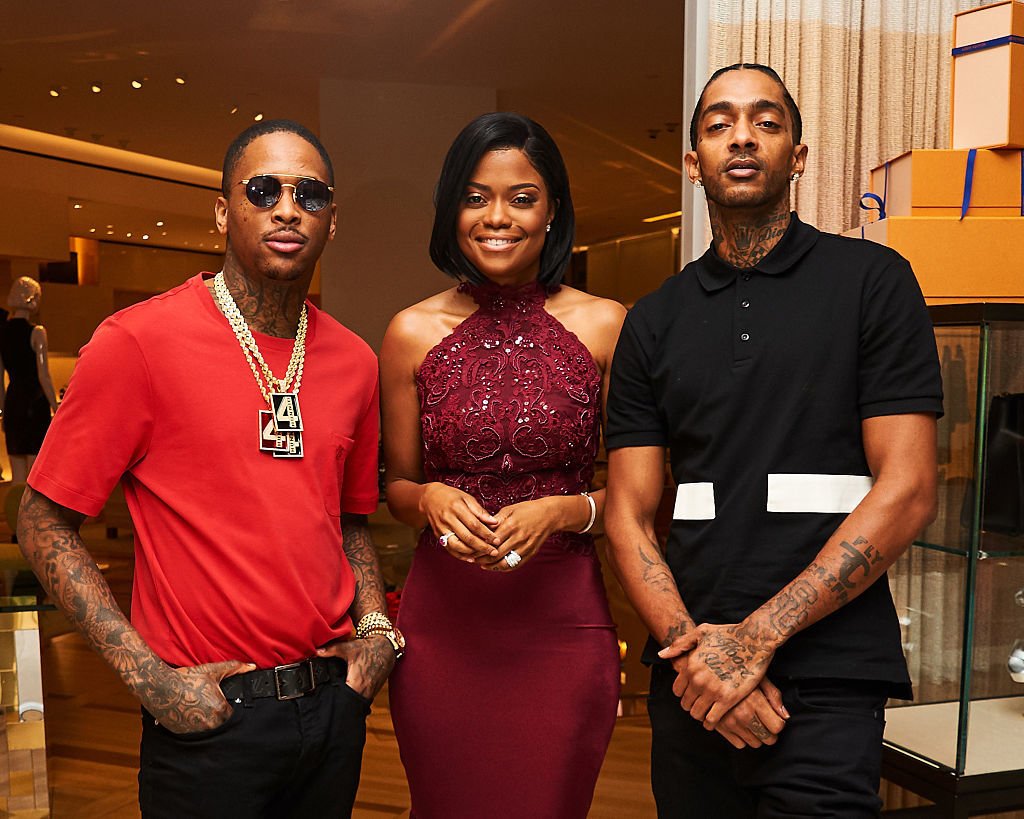 Karen Civil, a close friend of Nipsey's and renowned presence on social media, reached out to Reggie and Lilit in an effort to have them discontinue the GoFundMe according to his family's wishes. Somehow, when the tweet still came out online Karen had to remind Reggie that there was no need for him to request money on the family's behalf because they never asked for it.
Twitter also had their say about donating their money to a family that clearly didn't need more than they already have.
Reggie Bush really came on this app to ask us to donate to kids who come from parents with money……I pic.twitter.com/gnzKaCwE9T

— Andrew Caldwell Stan Account (@MoniqueK___) April 12, 2019
Just saw that Reggie Bush and his wife started a $100K gofundme to benefit Lauren London and her child, and my spirit is unsettled. I really can't see LL agreeing to that and if it was so heavy on the Bush's hearts to help financially, make a private gift and keep it pushing. 😶

— Summer Galvez (@summer_galvez) April 12, 2019
Reggie couldn't believe the backlash he was receiving for his gesture so he took to Instagram to express his thoughts about the situation, stating (via Complex);
"Wait wait wait wait one minute," he wrote. "I just heard about this story I'm sorry but I must defend myself here. This is beyooond me! I HAVE ABSOLUTELY NOTHING TO GAIN FROM THIS!!!! […] Not sure where this came from or who you spoke to but you must be sadly mistaken if you think we just lost our minds and made up some fake gofundme page."
That's when Karen clapped back with;
"You literally had this campaign go up, while he was finally being laid to rest." She asserts that Bush and his team had asked Nip's family and were told, although he ultimately "moved forward anyway." She continued, "If you are so compelled for what Nip stood for in his community. Raise that hundred thousand dollars for women who lost their significant other/husband to gun violence and financially cannot provide for their families."
Perhaps this all transpired in the aftermath of Nipsey's memorial because everyone was on edge from feeling this tragic loss. In any case the back and forth tweets between Karen and Reggie, as well as the GoFundMe page, have all since been deleted.