Solange Pulls Out Of Coachella Less Than A Week Before Festival
Posted On : April 9, 2019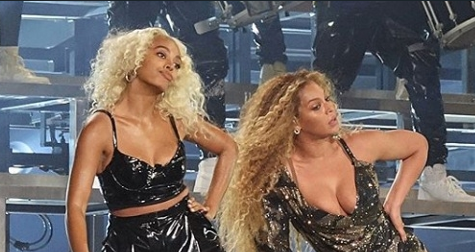 Although the queen won't be at Coachella this year, she definitely has big things to celebrate those weekends. On Sunday, Netflix tweeted that announced the release date of a documentary called Homecoming, which is reportedly about Beyoncé. To say the Beehive was buzzing with excitement after that news would be a huge understatement. Homecoming will be available via streaming service April 17.
Unfortunately Solange will not be gracing us with her presence over the weekend. Coachella 2019 will still be filled with a magnitude of great artists. Kanye West surprised everyone saying that he was bringing his world renowned star filled Sunday Service to the show. North West has not confirmed yet if she will make a cameo after she stole the show during a performance on April 7.
Childish Gambino, Ariana Grande, Tame Impala, Kid Cudi, Kacey Musgraves, Janelle Monáe, The 1975, Khalid, Dillon Francis and so, so many more will be headliners at Coachella this year.